Top 10 unmissable maid anime to watch today! (2023)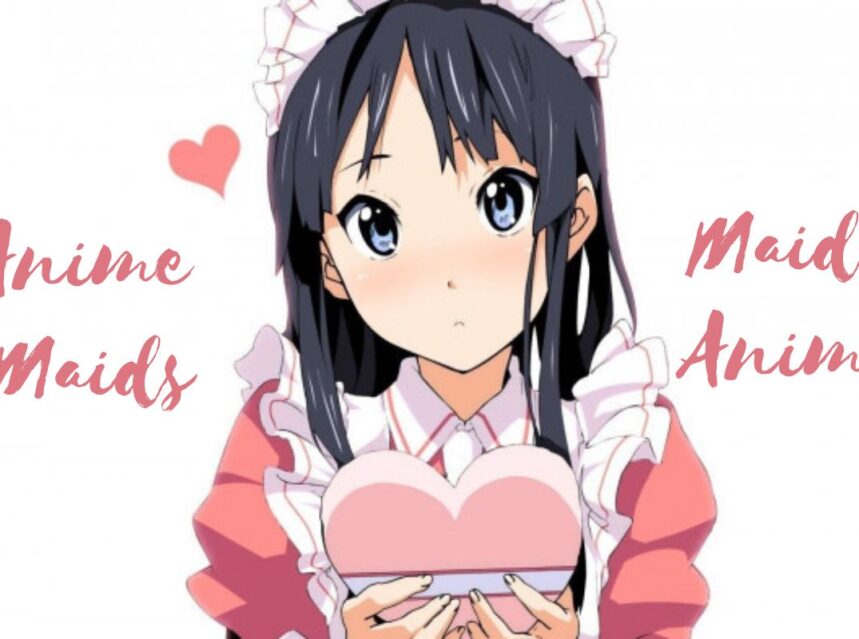 When we talk about maids, we think about normal maids who help with cooking and cleaning stuff. It's not very highly professional work in the real world.
But the profession of a maid has been very popular in anime and manga. But why is that? Because of the costume, body language, and the way the maid serves in the anime and manga is worth watching.
Most of the shoujo (Romance) comedy means that Rom-Com anime is based on Maids. So let's start a journey where I will list the Top 10 maid anime who deserve this position. 
Top 10 best maid anime to watch today (2023)
1. Kaichou wa Maid-Sama
Kaichou Wa Maid Sama Trailer
One of the most popular in the Rom-Com genre, and no doubt people are crazy about its main protagonist Takumi Usui.
The anime is simple yet complex, as we see the life of Misaki Ayuzawa. The story, basically revolves around these two characters and how they get close during various chaotic yet funny situations.
It's one of the gems all anime, and you don't need to miss this one.
2. The Maid I Hired Recently Is Mysterious
https://www.youtube.com/watch?v=dAxBd7cK20Q
It was the ongoing anime when I started to watch it. Well, don't fall for its poster because I know most people fell for it and think it's typical ecchi anime, but it is not.
The anime is about a young boy, Yuuri, who has lost his parents in an accident being helpful as all of his maids and butler has left him alone in his mansion.
But out of the blue, when Yuuri started feeling lonely, our beautiful yet gorgeous maid Lilith arrived.
It's a very suspicious entry as she wants to work in the mansion without pay and does not disclose her only reason for doing that.
This makes this anime hold your attention until it ends to know the maid's secret.
(alert: She is a gorgeous-looking maid with purple eyes, which will definitely make you fall for her)
3. Shounen Maid
Shonen Maid Complete Series – Official Trailer
Well, even though we are talking about a maid here, do you think the maid could see only a girl? 
If you think that, then some anime will definitely disappoint you as in anime, cute little boys are cross-dressed as maids, and yes, Chihiro from Shounen Maid may seem like a cute little waifu, but she is a boy.
The anime is about Chihiro working at his uncle's house, and it will be fun to know why he is cross-dressing as a maid.
4. Miss Kobayashi's Dragon Maid
Kobayashi-san Chi no Maid Dragon Season 1 – Official Trailer
It's a comedy anime and fun-to-watch type that revolves around a bunch of dragons adapting to the mortal lifestyle. The show's titular character Miss Kobayashi keeps the dragons in check while adding some twists and turns to her boring corporate life. 
The story is unique yet compiling, and I bet you will crave more after watching one episode for sure. Miss Kobayashi's Dragon Maid is the perfect anime to watch, and if you're wondering where to watch it, well, here's the list of the best anime streaming platforms. 
5. The Duke of Death and his Maid
https://www.youtube.com/watch?v=WsuFEzvCsGE
It's one of the recently released anime with a fresh and sweet story. Most of the time, you find it so affordable to watch and fulfill. Try it for once, and you won't regret it. 
The anime was able to keep up with the maid theme while adding some mystery elements for an oozing tale of the slice-of-life era. The story's main characters are some of the best we've seen so far in this anime genre.
6. Mahoromatic
Mahoromatic: Automatic Maiden [まほろまてぃっく Automatic Maiden] PV/Trailer [ADV Films] [English]
Can you imagine an alien as your maid? No, right I know it's just bizarre thought, but it's basically the anime plot and the basic settings for its progressions. Though released in the early 2000s, this anime is a joyous ride of romance and house cleaning. 
The story sounds weird, but the alien as a maid in this anime is pretty cute, and she looks like a normal human girl, so don't worry; you can enjoy this unique story with relief and recommend it to your weeb friends. 
7. UzaMaid!
UzaMaid! 我家的女仆有够烦!Official Trailer
The anime revolves all around the maids, as the name suggests, and as the anime is full of cute maids, it's adorable and fun to watch this short series. The plot revolves around Tsubame Kamoi, who works as a maid to look after a Russian orphan Misha Takanashi. 
The series follows the adorable ups and downs of Misha and Tsubame's conflicts, and the side characters are just the pie of the cake. Did we forget that it's a must-watch anime for loli lovers? Well, now you know.
8. And yet the town move
And Yet the Town Moves Trailer
"And yet the town move" is a funny anime with many comic scenes. Not only the animation and storytelling of the anime are good, but the characters are worth watching. The story part, it revolves around Seaside Cafe, a maid cafe that has everything except fun and food. 
Arrives Hotori Arashiyama, a secret high school girl who starts working at the cafe as a maid. Balancing high school, work, family, and love life can be difficult, and Hotori manages to stumble through without the slightest bit of grace. Don't miss this one if you're looking for a fun treat to watch with maid vibes.
9. Kamen No Maid Guy
kamen no maid guy anime promo
Yet another anime where the main protagonist is a boy who is cross-dressed as a maid. He cross-dressed himself as a maid (watch Anime if you want to know the reason). It's a really enjoyable comedy series if you can ignore the fact that the maid is a boy.
To give a little background here, A  billionaire's granddaughter and heir to his riches is Naeka Fujiwara, a girl who can't be touched. Those who want her inheritance are after her. The masked Maid Guy, the magnificent and terrifying Kogarashi, is called upon to assure her safety and good upbringing.
10. Hayate The Combat Butler
Hayate the Combat Butler Official Trailer
Trust me, even though the title and anime revolve around the main protagonist, Hayate the butler, it also has a cute maid named Maria, who is Hayate's formidable companion.
Most of the time, she helps Nagi, her only master, and Hayate in building and understanding as a mother in the anime. She is one of the best caretakers in the anime.
Talking about its plot, it's a simple yet entertaining story of a boy who takes a job as a butler. The episodes follow his daily work and experience while the creator runs a gag with a pinch of the harem to keep viewers interested. And did we see the anime breaks fourth walls again and again?
Conclusion
As far as we know, this list is all sorts of anime that will definitely satisfy you. Even though it's all about watching cute and adorable maids with cute french costumes, anime only works with the story then by its characters.
Don't miss it. Check out this anime. 
Happy watching!