Here we go again, choosing the top 10 anime waifu of 2022 is a war among the biggest weebs on the internet. Everybody wants to put their waifu as number one, but there can be only one waifu who can hold this position.
Anime 2022 has been an above-average year for the anime waifu list and in 2022 there has been some rather unusual and interesting waifu that need your their senpai's attention. 
Also Read:
Top 5 cutest anime girls and waifu of fall 2021-2022
The Best And Top Anime Waifu of 2021
Gorgeous Female Characters in Anime that'll Make You Fall in Love
From the Tower Of God to Rent A Girlfriend, we witnessed some of the best waifu throughout 2022. 
So Without wasting any more time, here is a look at the top 10 anime waifu of 2022 So Far.
Ai Hayasaka (Kaguya Sama: Love is war season 2)
Ai Hayasaka comes at the top of our list of best waifu tiers list. She's a classy, sassy, and beautiful young woman. The official caretaker and childhood friend of Kaguya Shinomiya, Ai Hayasaka is the perfection of your manga page. Voiced by talented and beautiful voice actress Yumiri Hanamori, Ai Hayasaka is one of the best waifu of anime 2022.
About Kaguya Sama: Love is war season 2
Kaguya sama: Love is war aired between January 12, 2019, and March 30, 2019. Kaguya same: Love is war is a slice of life/high school/ romance anime where the main cast of the story Kaguya Shinomiya Voiced by Aoi Koga and Miyuki Shirogane voiced by Makoto Furukawa tries to overcome their teenage year and confess their love to each other. This is a must for all your high school romance addiction.
Endorsi Jahad (Kami na tao: Tower of God)
The princess of Jahad and a loving assassin. Endorsi Jahad is the only lovable waifu from the Tower of God. TOG can be described as one of the best anime shows from the last two years. The princess of jahad doesn't hold back anything when it comes to fighting. She can go against her own subordinates if she feels like it. Unlike the other characters who are all lovey-dovey with each other, Endorsi Jahad is a lone wolf who will climb the tower at all costs.
About Tower of God
Tower of God started off as a webtoon in Korea and later fans demanded an anime variation for the same. The studio barged in and Tower of God became the most hyped anime of spring 2020. We see huge potential in the story and a great set of characters.
Nonaka Haru (Sing yesterday to me)
The 18-year-old Nonaka, Haru is extraordinary. She has a pet crow and works at a milk delivery outlet. People are going crazy over this girl and there is a huge comparison between the show's other cast Morinome, Shinako, and Nonaka, Haru. Nonaka has short black hair and she often comes by Rikou's workplace place and teases him. While Nonaka loves Rikou, our weeb fam adores the innocence and positivity of Nonaka Haru. Nonaka dropped out of high school cause she didn't fit in and she lives on her own. Well, that's waifu qualities for the top 10 anime waifu of 2022.
About sing yesterday to me
After college, Rikuo Uozumi, a slob and an ambition-less person take on a job at a local convenience store. No dreams and with no attachments, he again meets with his former girlfriend and classmate Morinome, Shinako. It's a slice-of-life anime with an environment of its own. The moody music and love triangles will keep you wondering about your own life. This is a must if someone likes drama and relationship stuff.
Yoshioka, Chihiro (Glipneir)
The member of the surviving group and a darling by heart. Yoshioka is a coin user and she is one of the best waifu of this year. Yoshioka is one of the side characters in the anime series Glipneir. She is kind beautiful and cares for animals. I think this is enough for anyone to fall for her. She always wanted to become a vet and her superpower is the ability to understand animals and their feelings. A pretty useless ability in a world where everyone wants to kill each other. But she is the waifu we all wish to be alive at the end of the series.
About Glipneir
Glipnier is an action/ecchi/ adventure anime where the protagonist has the power to transform into a giant suffer animal. But this animal can shoot a pistol from his side pocket and his partner can go inside him giving him the ability to kill people and monsters mercilessly. This anime is rated PG 18+ and contains nudity, strong language, and blood. You can click here to read more about Glipneir.
Tadokoro, Megumi (Shokugeki no Souma: Gou no Sara)
Tadokoro, Megumi from Shokugeki no Souma: Gou no Sara Food Wars! The Fifth Plate is a shy and awkward girl who is clumsy and always needs someone to hold on to. Played by Takahashi, Minami Megumi is a character praised by all people from the anime community. Megumi has anxiety issues and she panics whenever something happens that she can't control or understand. She's a waifu we all need to protect at all costs. The fifth season of food wars is delayed because of the novel coronavirus but we will soon be able to stream Food wars on our streaming devices. If she is not your waifu of 2022 then you are a terrible weeb.
About Shokugeki no Souma: Gou no Sara
Food Wars! The Fifth Plate is an anime that is best described as the best cooking anime in its genre. It first aired in 2015 and since then Food wars have a separate fan base of people who love cooking and anime. It's a slice-of-life anime where making great mouth-watering dishes is the ultimate goal. For those who love cooking and wanted to get into culinary arts, this is the motivation you need.
Raphtalia (The Rising of the Shield Hero)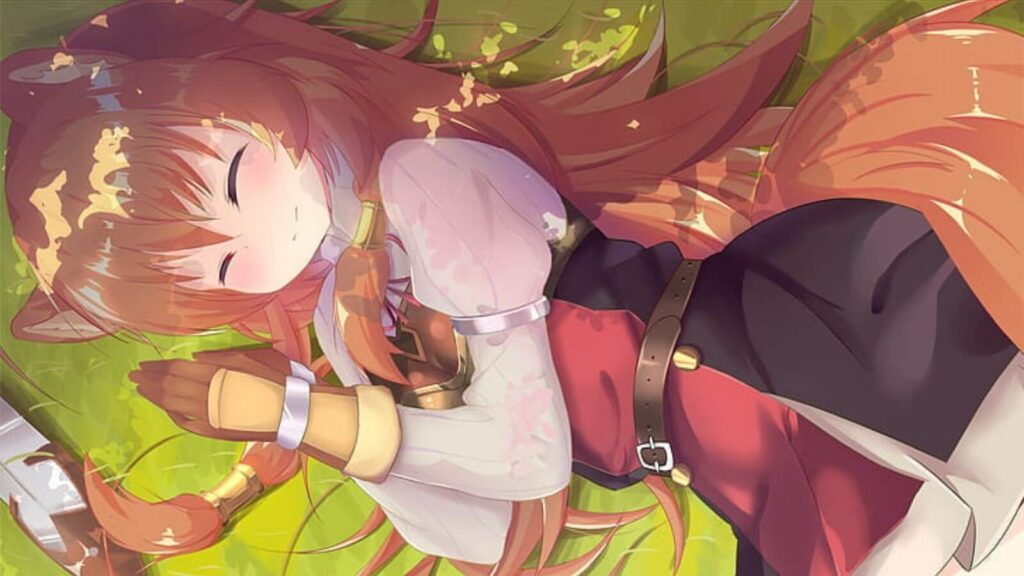 The cutest waifu from The Rising of the Shield Hero, Raphtalia is a free-spirited girl and what makes her cute is her cute ears and her compassion for her savior Shield Hero. Apart from her overpowered cuteness, Raphtalia owns the Katana Spirit, making her the best heroine in the Raphtalia series.
About Shield Hero
The Rising of the Shield Hero is an iskekai anime where the protagonist Shield Hero, picks up Raphtalia from a slave auction, and they travel around the world killing enemies and you know the drill… right? They don't do anything lewd. Am I right? I haven't watched the show so please share your views in the comment section.
Tamaki Kotatsu (Fire Force)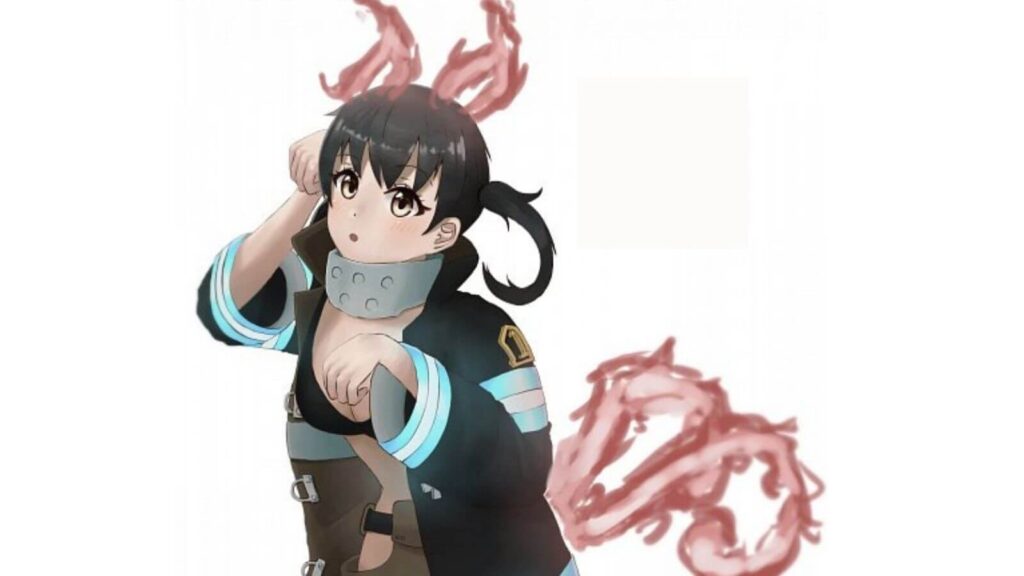 Fans service alert! Tamaki Kotatsu is another great waifu that likes to off her sexy body. Tamaki Kotatsu has black hair and orange eyes, and to top this sculpted waifu off, Tamaki goes around in a black tight bikini and the boys are bound to go nose-bleed around her. To be frank, she is cute as hell.
About Fire Force
Fire Force is an action-based anime that follows the story of Special Fire Force agents who fight against a fictional phenomenon Spontaneous Human Combustion. The protagonist along with other First Generation students is equipped with fire manipulation powers to save the city from Shinra Kusakabe.
Chizuru Ichinose (Rent A Girlfriend)
Chizuru Ichinose is hands down the cutest waifu of 2021-2022. Silky black hair and a perfect body, Chizuru is the heart of Rent a girlfriend. She works at an online rental girlfriend service program and dates several people to earn some side pocket money. Although there are some other cute anime girls in the show, Chizuru Ichinose is on the next level of royalty and class.
About Rent A Girlfriend
Rent A Girlfriend is the latest anime show where the show's protagonist is a clumsy boy who falls in love with a rental girlfriend after his real girlfriend breaks up with him. The show teaches a lot of things about modern-day relationships and the need for composure and sex education in today's youth.
Sumi Chan (Rent A Girlfriend)
Sumi Chan is the cutest, shy, awkward girl in Rent A girlfriend. Although she is a side character in the show, she is someone who is too good for being just a side character. Apart from a sculpted body, Sumi chan's voice actress did an amazing job at impersonating an introverted girl and she stands at equal footing with Chizuru.
About Rent A girlfriend
Rent A girlfriend is college romance anime and it introduced so many new waifu to anime-loving people, including Mizuhara, Sumi, Mami, etc. The show is buzzing right now and got people fighting over their favorite waifu from the show. I will fight for Sumi chan with my life on the line (From the author)
Erza Scarlet (Fairy Tail)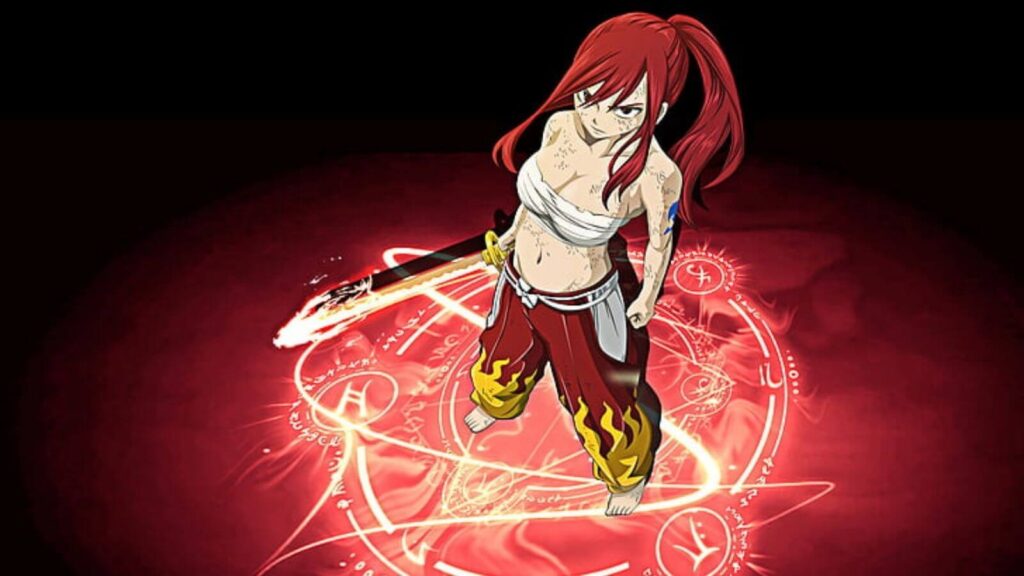 Erza Scarlet is your red-hair waifu and she is an S-Class Mage of the Fairy Tail Guild. Apart from her tomboyish look, she is extremely skilled at hand-to-hand combat. She wears a medium size skirt that compliments her custom-made armor by Heart Kreuz smiths.
About Fairy Tail
Fairy Tail is a shonen show about Natsu Dragneel's journey to becoming the strongest fighter in the world. Along with Natsu Dragneel, several other characters join the Fairy Tail Guild to gain power and peace. Natsu Dragneel's ultimate goal is to defeat Acnologia and bring peace to his world.
So that sums up the Top 10 Anime Waifu of 2022 list. Follow otakusmart for the latest and trendiest topics in anime, gaming, and pop culture. Subscribe to our mailing list to never miss an update.
Who is the best anime waifu of 2022?
According to fans and anime nerds, Mizuhara is the best waifu for the year 2022. No cap!
How many waifu are there in 2022?
There are so many waifus to choose from but there can be only one queen. Mizuhara won the best anime waifu of 2022 and it's okay. Since everybody has their likes and dislikes?
Who is the most underrated waifu of 2022?
The most underrated waifu of 2022 is Nonaka Haru from Sing Yesterday to me.
Did I miss any waifu from 2022?
Yes I did, there were so many to choose from and I purposely didn't include Rem and Ram from Re: Zero because they are queen forever.