Upcoming DC Movies in 2023 That'll Decide DC's Future
DC Comics was introduced by Malcolm Wheeler-Nicholson in 1934 and is known as Detective Comics. It gained popularity with the audience when they could not watch high-graphic movies. People used to read comics and relate them to the pictures designed in those comic books in this era.
As time passed, new superheroes were introduced by DC Comics. Superman was the first superhero, and the story was written by Jerry Siegel and artist Joe Shuster.
Now DC Comics is getting back on track, and we'll see four new movies this year. Yes, DC Comics is attempting to compete with Marvel's incredible film, generating a lot of buzzes. We all know how hard they've worked on their characters and storylines since 2008, when Batman debuted as the Dark Knight. Superman debuted as the Man of Steel in 2013.
The audience is becoming like a coconut; they pretend to be something from the outside and something else from the inside. No matter how much you show your love for Marvel, deep down in your heart, you know that DC Comics is also working great, and their hard work is paying off.
Want to know how and why DC Comics is getting better day by day? Let's find out by reading the full article about the upcoming DC movies in 2023.
Upcoming DC movies in 2023
Shazam! Fury of the Gods (DC Comics)
Shazam! Fury of the Gods will be released on a global scale very soon. This film was supposed to be released on April 1, 2022, but due to unforeseen circumstances, it has been pushed back to June 20, 2023.
The movie Shazam was picked from Fawcett Comics and published by DC Comics, and now they're the original project holders of this comic. The first Shazam movie! was launched by the director David F. Sandberg on April 5, 2019.
The film had a budget of ten crores USD and received numerous nominations, including the MTV Movie & TV Award for best comedic performance. We all know how fantastic this movie was with Zachary Levi's and Asher Angel's comic timing and the best cameo role of Superman at the end, and we'll be seeing them all again in movie theaters worldwide.
About the movie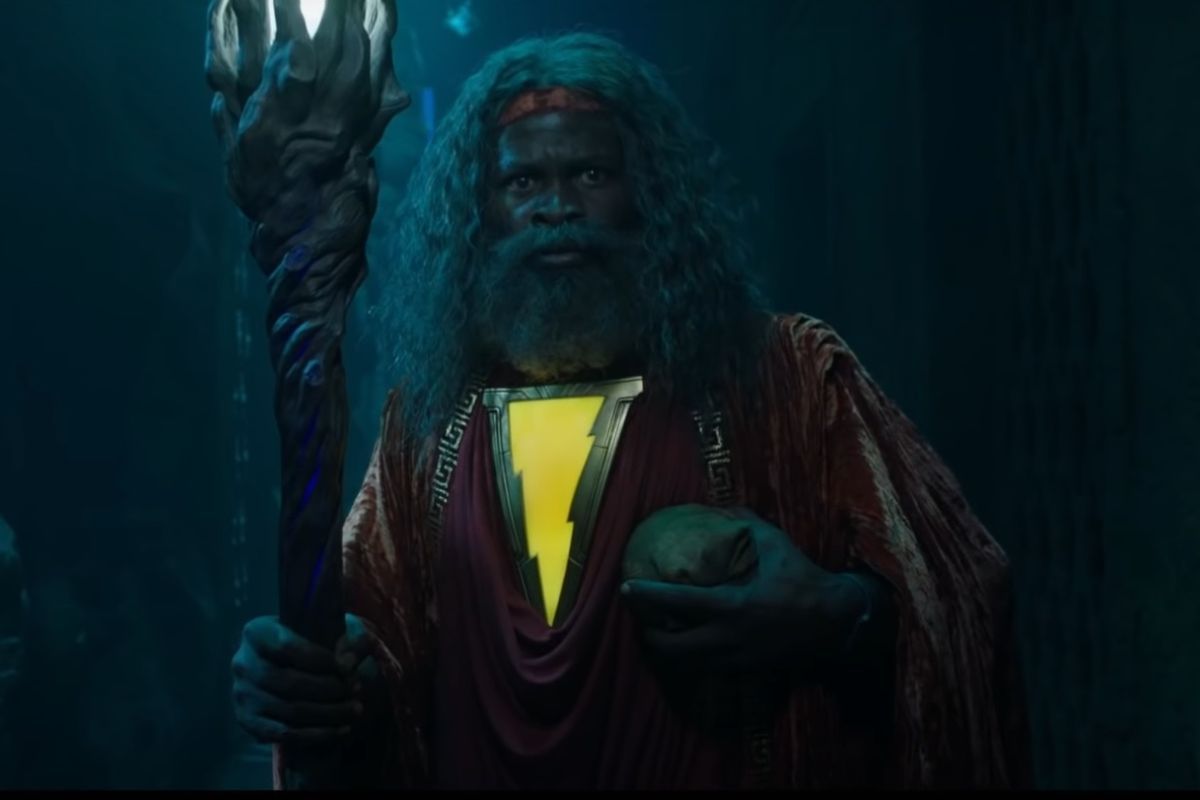 Shazam! Fury of the Gods is all about the Mamaragan's (the Old Shazam Wizard's) magical staff, and it's the primary source of Shazam! God has the power and is good enough to become a god, and he can bestow godly powers on anyone.
In this movie, the three Daughters of Atlas, Hespera (Helen Mirren), Kalypso (Lucy Liu), and Anthea (Rachel Zegler), are the main villains who are after this magic staff because they believe that the power of Shazam! is stolen by the children.
To reclaim all of the powers from the Shazam family, these sisters intend to take the magic staff and repair its power of transferring Shazam's power, which Billy broke in the first installment of Shazam.
ALSO READ: Top 10 funny movies on Netflix that will never be not funny (2023 rewatch)
Powers of Shazam and the magic staff
If we talk about the magic staff, like how powerful it is, you can compare it with Thor's Mjölnir; both can give the powers of the gods to anyone, but both are slightly different because of Mjölnir.
Mjölnir's specialty is the power of thunder, which can destroy anything that gets in its way, but to use it, the weapon's holder must be worthy and have a pure heart. 
That's why it's a pure form of weapon, and its primary intention of creation was to destroy the opponent on the battlefield.
The magic staff has both elements of destruction and creation with the power of thunder, which can give the power of god to anyone worthy and make them a warrior, but it can also create its own life form and give new life to any being in this world that is dead.
In this way, the magic staff wins the race for power.
The Flash Movie (DC Comics)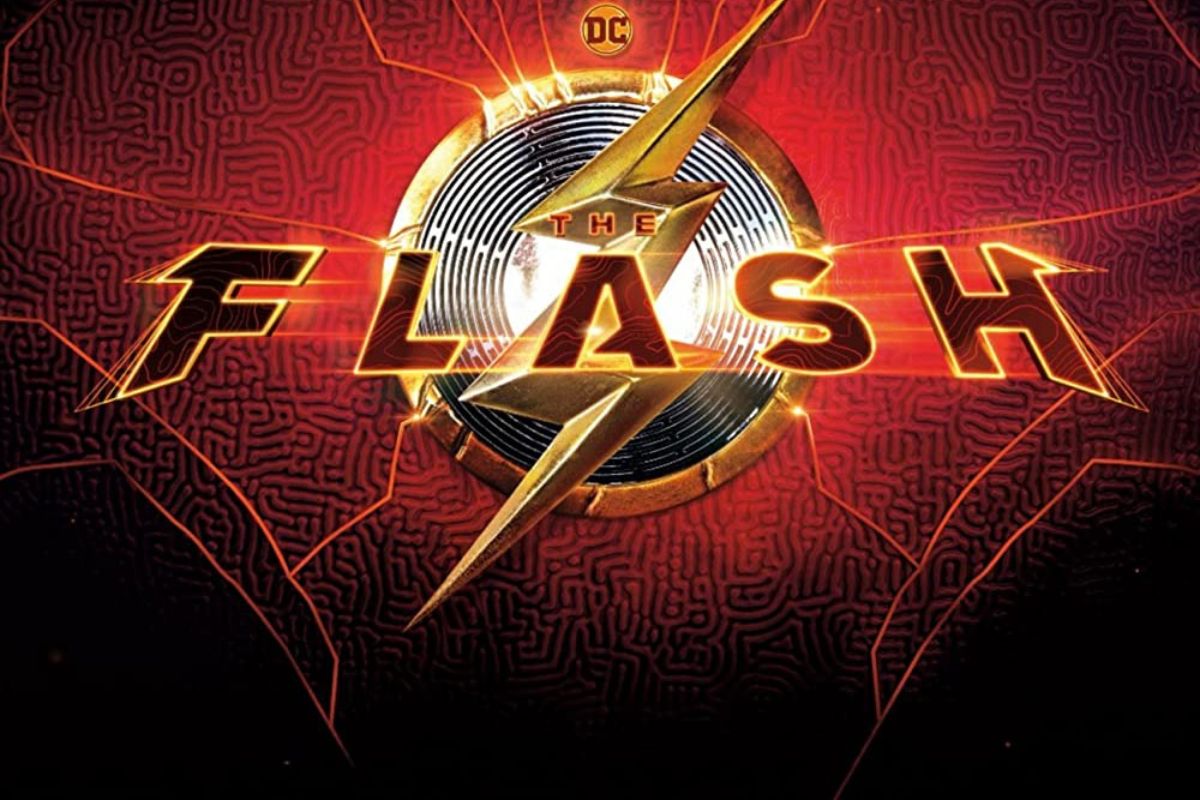 Flash is a DC comic character who can dash; he gained this ability while working in his lab, attempting to capture the extra-dimensional yellow energy that killed his mother when he was a child.
One day when Barry Alan was in his lab, he was so frustrated and was planning how to catch the yellow extraterrestrial energy. Still, unfortunately, red lightning energy blew up from the window when he threw the small machine at it, and then it entered the lab and stroked his body.
After this incident, he remained unconscious, or we can say he was in a coma for nine months, and when he woke up, he found some changes in his body, like he was feeling starving and the fat percentage of his body was too low, and he got six-pack abs.
He noticed that he could see everything in slow motion at times, but he had no idea that this was the energy that struck him; it was absorbed by his body while he was in his lab, and he gained the ability to run faster than a bullet train. It was the red lightning energy that was reacting in his body. 
ALSO READ: An Interesting tour of Japan's period movie Sansho the Bailiff
Powers of the Flash
We can compare Flash's speed to Superman's speed; if we watch an episode of Superman the animated series, we can see how, as time passed, Barry Allan unlocked the powers within him to run in the form of light. Gradually he broke all the limits of speed and the dimensional wall, which headed to create or introduce the multiverse in the DC Universe.
In this movie, the main character, Barry Allan, is played by Ezra Miller. Barry Allan tries to do time travel so that he can save his mother from getting murdered by Eobard Thawne (the Evil Yellow Flash), but when Barry Allan creates the gate of the multiverse, it changes the whole reality of the present, past, and future. 
He also meets another version of Barry Allen, played by Grant Gustin, who looks more attractive, is more confident, and is smarter than him.
ALSO READ: Chainsaw Man Season 2: Release date, caste,and everything you need to know
Why is The Flash movie getting too hot?
According to some sources, we can see Superman (Henry Cavill), Supergirl (Sasha Calle), Batman (Ben Affleck), and another universe's Flash (Grant Gustin) in this movie. 
After all, we'll be seeing Multiverse for the first time in any DC movie, which excites the audience, and we're all excited to watch and can't wait for the release of this movie in June 2023.
Blue Beetle (DC Comics)
Blue Beetle was first introduced in the 1967 comic book Blue Beetle and was expanded in 1986 in another comic book, Blue Beetle: Secret Origins #2, Blue Beetle #1 (2006), and Blue Beetle #1 (2011) will be featured in this film. Several characters became Blue Beetles. 
The first man who became the Blue Beetle was an archaeologist named Dan Garry, who found the temple, and while he was doing his research there, he found a beetle-shaped scarab. He took it with him to his lab, and when he was researching it, he touched it, and the scarab was fused with his body. 
Then, he didn't know what happened to him, but soon he was shocked when he tested his power of super strength.
In every generation of DC comics, we can see that three characters got the Blue Beetle powers. When Dan died, he gave the Beetle Scarab to his friend Ted Kord, but soon he realized that it was not an ancient artifact but some kind of alien technology.
One of Ted's good friends inspired him to become Blue Beetle with no superpowers. Still, as time passed, Ted accepted the Scarab's supernatural powers and became the Super Hero, Blue Beetle, and the Scarab was passed down to a teenage boy named Jaime Reyes, who became the final Blue Beetle.
ALSO READ: 12 South Korean Movies that have to be on Everyone's Watch List (January 2023)
About the movie
According to sources, American actor Xolo Mariduea, also known as Victor Graham in the Parenthood series and Miguel Diaz in the Cobra Kai series on Netflix, is playing the role of Jamie Reyes (Blue Beetle).
The supervillain would be Victoria Chord, and the beautiful American actress Susan Sarandon, also known for many other super hits like Helen Prejean's in Dead Man Walking, Pearl there are some possibilities that Ben Affleck is also playing the role of Batman in a cameo scene.
Why you should watch this movie?
We'll see more action in this movie, and the new DC series will begin. As we all know, DC has released Justice League twice: the first time on November 17, 2017, and the second time on March 18, 2021, with deleted scenes from the first.
The character Blue Beetle is connected with Batman and Robin in manga and anime, too, and if we talk about another comic of the DC Universe, Jamie Reyes (Blue Beetle) is a part of the Teen Titans. Without Batman, this movie will be incomplete, and everyone knows that where there's justice, there's Batman.
So now that DC is trying to introduce the Teen Titans movie soon on the big screen, that's why the characters of the Teen Titans appear gradually in DC movies. We saw one scene in Batman v Superman: Dawn of Justice where Batman looks at Robin's suit and is spoiled by the Joker: "HAHAHA Jokes on you, Batman." This is how DC Universe cleverly introduces another line of comic characters to bring their new teams. 
ALSO READ: Ichi The Killer Full Movie Review, And Ending Explained
After seeing all of these strategies, there's no doubt we'll see a DC film similar to The Justice League: The Flashpoint Paradox as a sequel to Zack Snyder's The Justice League.
Aquaman and the Lost Kingdom
In 2018, we already watched the movie Aquaman. The Handsome Hunk Jason Momoa played the lead male role of Aquaman, and the gorgeous Amber Heard played the female lead role of Mera. 
This film was a worldwide box office success, earning $ 1.148 billion, and now its sequel, Aquaman and the Lost Kingdom will be released, with Yahya Abdul-Mateen II playing the character of Black Manta. This movie was going to release on December 16, 2022, but for some reason, it will terminate in December 2023.
In this movie, Aquaman is trying to protect Atlanta and the rest of the planet from the big danger of the Black Manta and his troops, who will try to conquer the world Earth through Atlantis.
ALSO READ: 31 Spine-tingling horror movies you cannot watch alone
About the movie
Aquaman deals with another country and makes his own army to protect Atlantis from Black Manta and his soldiers. I don't know much about it, but according to the source, these are the facts that we can see in the movie Aquaman 2, and its trailer will be released very soon. We can now see some of the Aquaman 2: Behind the Scenes videos on YouTube.
We've all been anticipating this film since we saw the first installment, a mix of action, thrills, comedy, and romance. 
We all loved watching how Atlanna's son Arthur Curry became the Aquaman, who never worried about returning to his homeland: Atlantis because he was unaware of it, and when he discovered that he has all the special powers because of his mother. 
Atlanna, the former queen of the underwater kingdom of Atlantis, he returns there and takes revenge for his mother and becomes the Aquaman by pulling out the trident from his mother. 
According to the sources, we'll see Ben Affleck as Batman in this movie, which means the new danger is on its way to Earth.
ALSO READ: Top 10 Pakistani dramas you much watch to experience morality and romance