Park Ji-hoo, Jo Joon Young, and Choi Bo Min are Starring in Spirit Fingers K-drama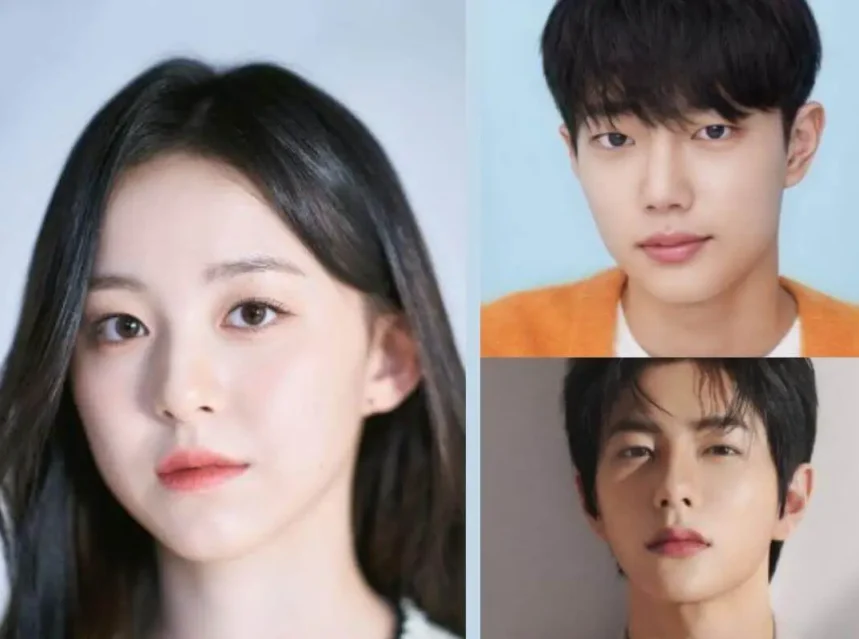 Webtoon-based dramas are the new craze in the Hallyu world.
Many webtoon-based dramas became blockbusters. 
Popular Korean dramas like Sweet home, True beauty, and All of us are dead are some worldwide blockbusters. 
So, Kdrama fans are delighted to know about any new drama. 
Webtoon fans are also excited to see their webtoon turn into a small screen.
Park Ji-hoo, Jo Joon Young, and Choi Bo Min come together for Spirit Fingers K-drama
Spirit fingers is a webtoon about a shy girl who is bored with her daily life. 
She lacks self-confidence and wonders why she never gets asked out. 
That's when the song discovers a hidden talent and gets entangled in the passionate club, which is more than just painting.
Park Ji hoo will play the role of Song Woo Yeon, the shy girl who discovers her hidden talent. 
Jo Joon young will portray the role of Nam Gijung; he is a handsome boy with narcissistic tendencies. 
He is a part-time worker as a model in Spirit Fingers, and Choi Bo min who has yet to make his acting comeback in the role of Koo Seon Ho, the vice chairman of Spirit Fingers, the name behind the gathering of unique people.
Spirit fingers will be released sometime in 2023. The drama will be produced in 12 episodes.
About Spirit fingers K-drama
Han Kyeong-Chal writes spirit finger. Han Kyeong-Chal is also the author of Our beloved summer, which also has its drama adaptation.
Spirit Fingers is originally a webtoon series that was officially published in book format by Wisdom House (위즈덤하우스) from April 10, 2017, to September 3, 2020. 
Spirit finger is widely famous throughout the world with its broad fan base.
A lot of fans were worried about not having an anime adaptation. But at least we got a drama adaption.
Fans are waiting to know what the adaptation will turn into. What do you think? A disaster? Or a super hit?
Lastly, Park ji hoo-has captivated fans with her acting skills in "All of us are dead."She is becoming the most promising rookie actress. 
Her latest drama," Little women " also did well. We have seen Joo Joon young in DearM, Live on, and other dramas. 
So with the rookies on board, fans are delighted to know what happens next. Stay tuned for more updates.