List of top 10 best anime waifus of 2023
Finally, it's time to say goodbye to 2022 and hello to 2023, where we'll see more anime waifu 2023 wars in the anime waifu 2023 season, and, of course, there's no point in watching anime if we can't find any attractive waifus.
Waifus are one of the best gifts we weebs can get in terms of fun or enjoyment, and their overloaded packs of cuteness frequently flatter us.
Waifu is one of the most crucial elements of anime we can experience. Now, most of the big studios have anticipated it.
They are working hard to give us the best-animated girl in their prestigious series by adding more character development and also attempting to develop a connection through which we as an audience easily get hooked up as well as creating a strong bond by that particular animated girl, or we can say them Waifu.
Many promising anime series also impact the audience by delivering awesome content we never thought to experience.
Still, when it comes to providing perfect waifu in their series, they give their best to deliver the best waifus 2023 year that attract the audience, and they always make sure everything runs smoothly in this part of their game.
So here's a list of the best anime waifus we can't afford to miss in 2023. 
Yor Forger (Spy X Family)
Yor is a beautiful woman with a lot of charm and fighting skills who first appeared in the first season in episode 3.
Yor works as a clerk at Berlint City Bank; she lives a secret life as an assassin named "Thor Princess." Yor married Lloyd Forger, a spy agent, after meeting and getting matched to achieve their goals.
Both were parents of an adopted girl named Anya Forge, who also happened to have a supernatural power of reading thoughts and minds.
Spy X Family's popularity has skyrocketed, and it is now one of the world's most popular anime. 
Kitagawa Marin (My Dress-up Darling)
Kitagawa Marin is one of the most popular and beautiful high school girls who has been the crush of many boys in her high school.
Still, she rarely gives impotence to anyone except the protagonist, who is exceptionally good at making cosplay. Kitagawa is very interested in cosplay, and she discovers that the Gojo can sew amazing cosplay.
From there, they become very close and form a tremendous mutual bond. Kitagawa is a talented chef with a charming personality. She loves watching anime and playing video games for entertainment.
Kitagawa is very emotional and compassionate about her close ones and very down-to-earth and respectful.
Hayase Nagatoro (Don't toy with me, Miss Nagatoro 2nd Attack)
Hayase Nagatoro One of the two central figures in the manga series Don't Toy With Me, Miss Nagatoro is Hayase Nagatoro.
She is a bully-loving high school student who enjoys tormenting the other central character, Senpai, even though she secretly harbors affection for him.
Nagatoro, sometimes referred to as a "sadodere," is a cheerful, athletic, popular, and somewhat sadistic (yet deep down, really sweet) young woman.
Despite also enjoying martial arts like muay thai, boxing, capoeira, and notably judo, which eventually led her to join the judo club too, she is a part of a "cool kids" clique with her pals Gamo-chan, Yoshi, and Sakura. She is a part of the swimming club, and totally ranks on the anime waifu 2023 list.
Tomo Aizawa (Tomo Chan is a Girl)
Tomo Aizawa has become a very popular waifu in the community of weebs.
She also gives the same vibes as the other greatest waifu of all time; she has enormous strength and can fight and even beat a group of men.
Also, she also has a best friend named Jun, who recently became her neighbor, and she has fallen in love with him.
She has begun to appear more feminine now that they have been unable to see each other as they have moved away. 
Mikasa Ackerman (Attack on Titan)
Mikasa is one of the series' most attractive and influential characters, and she is quick to act and make decisions.
She is a descendant of the famous Shogun clan, which stayed on Paradise Island and wields considerable political power in Hizuru.
Mikasa began staying with Eren's family at a young age and became friends.
They both got along with AArmin. Mikasa formed an unbreakable bond with both of their friends, which grew very strong over time; she was once thought to be the most brilliant of all army trainees. She is definitely the part of our list of anime waifu 2023 and we don't see any reason to not add her to our waifu stories.
Mahiru Shiina (Angel next door spoils me rotten)
Mahiru is a wholesome combination of cuteness and charm who genuinely deserves everything that comes her way.
Mahiru is a first-year high school girl who always manages to get great scores in her grades as well as in her athletics.
Mahiru has compassionate feelings towards her close ones and always tries to help those who need it, irrespective of any kind of benefit.
She is definitely the cutest angel with glittery eyes and, of course, one of the sweetest waifus ever.
Akira Asai (Call of the Night)
Akira leaves no chance to attract the audience with her charm and appearance.
She is the childhood friend of KouYamori and Mahiru Seki, and they live in the same apartment complex where Kou also happens to live.
Although a side character, her character successfully impacted the audience and hooked us on her actions.
She is very friendly and maintains good relationships with her close friends. Her ability to suspect Vampires is strong, and she seems close to Kou.
Orihime Inoue (Bleach)
Orihime is one of the cutest and strongest female characters in Bleach, and ofcourse one of the best anime waifu 2023 contender. 
She is too adorable and kind-hearted and uses her ability to heal the injured in battle and sometimes even protect the weak, which is one of her most attractive parts of her.
It's very difficult to find such modesty in any strong-character woman.
Himiko Toga (My Hero Academia)
To be honest, Toga attracts attention in a very appealing way due to her deadly skills and cute devil-like smile, and the way she tastes blood stains is something that can quickly attract someone's attention.
Toga is full of energy but, unfortunately, wants the world to burn to ashes to create a new form of society in which heroes should not exist.
I can bet you she has a bit of a twisted sense of morality for sure, but at the same time, she is too cute to handle. So, to sum up, she should be added to the list of the best anime waifu 2023 list.
Rukia Kuchiki (Bleach)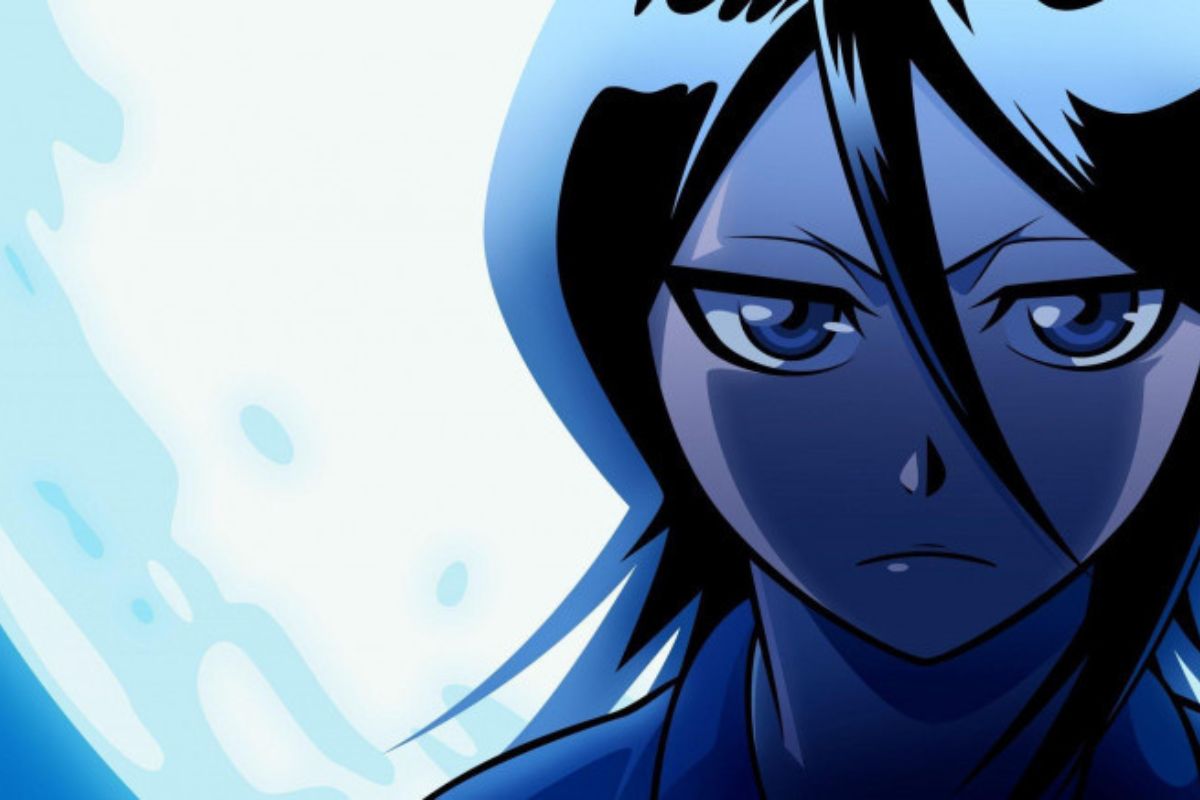 Rukia is the best fighter, and she never misses an opportunity to steal someone's heart with her mind-blowing sword skills.
She is very cute, but she is also ruthless and strict in eradicating negative souls. Her character development is phenomenal throughout the story, and she becomes the best choice for waifu material.
So here is the anime waifu 2023 list: As time passes, we will add further waifus to the lineup. So bookmark this page and enable notifications to see more cute anime waifu 2023 season.