Beginner's Guide to Genshin Impact: Stories, Characters, Gacha Systems and more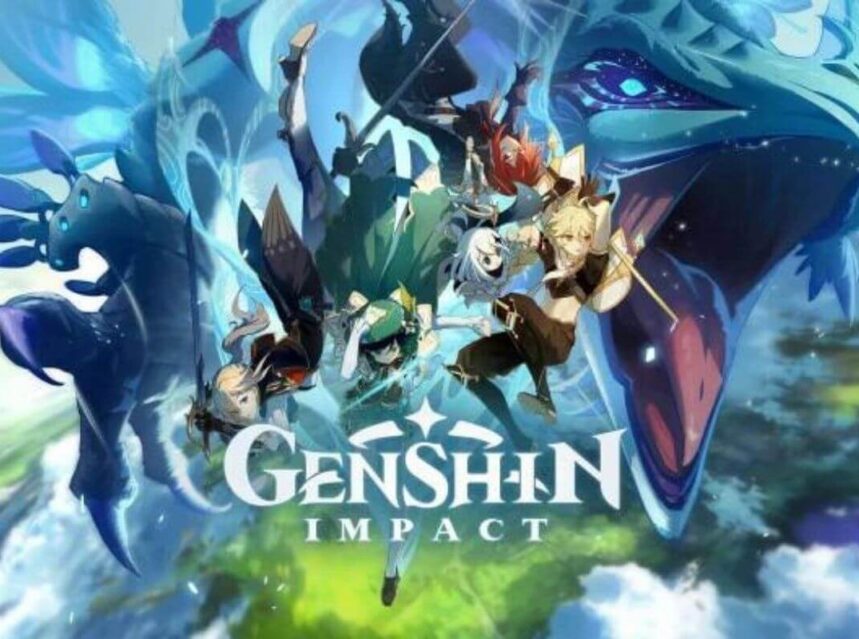 Genshin Impact has maintained its popularity as one of the most enjoyed open-world action role-playing games since its release on 28th September 2020. You must have come across reviews or streams of popular YouTubers trying their luck on the different character and weapon banners, reacting widely to its gacha mechanisms. 
Also Read: The Richest Noob in Free Fire: Who is Lokesh gamer?
The multi-faceted video game far exceeded the expectations of its developers as it rose to the top spot in many lists of free-to-play games. Paired with a developing storyline, beautiful graphics, and anime-like, charismatic characters, Genshin Impact has successfully established itself in the competitive world of video games thanks to its dedicated team at Mihoyo.
Storyline
Set amidst the vast world of Teyvat, you are a Traveler. An unknown god once separated you and your sibling, and since then, you have explored this world in hopes of being reunited with them. On your journey, you encounter many lands, fight off various enemies, and befriend many people. These combine to give you the best experience of this highly interactive world. You will also find yourself being accompanied by the legendary companion, Paimon, so that you are never alone in your travels!
Servers 
The game has 4 different regional servers; America, Europe, Asia, and a separate one for Taiwan, Hong Kong, and Macao players. Although game data cannot be shared among servers, you can play with your friends after reaching a certain rank in the same server and can also start anew lest you get bored of the lack of content.
Regions and Characters
Since Genshin Impact is still an incomplete game, constantly rolling out updates for new things, it shouldn't surprise that only a part of the map has been released. We know for sure that there are 7 elements, namely: Anemo, Geo, Electro, Dendro, Hydro, Cryo, and Pyro, and all regions have their own type. Only three regions are accessible in the current updated version, and they are Mondstadt (Anemo), Liyue (Geo), and Inazuma (Electro). It is also speculated that each region is modeled after a specific country with Mondstadt inspired from America, Liyue from China, and Inazuma from Japan. The newest region in talks is Sumeru (Dendro), which is said to be modeled after South Asia. In this way, the creators of this game have accomplished in including representation from worldwide. 
Genshin Impact offers dynamic characters with meaningful backstories and strong motivational aspects. Their personalities range from cheery and bright to sad and haunted. Regardless, each character has a specific elemental type, and their attacks are borne from the same element. Elemental combinations, thus, become very important to master as they can ensure winning difficult boss fights with ease. 
Gacha System
Like all famous video games, Genshin Impact has various parts locked behind a gacha mechanism. If you're unfamiliar with this concept, "gacha" is traditionally a Japanese word meaning "toy vending machine", and the way it works is similar to pulling a toy out of an arcade toy vending machine. This is a general monetization strategy used in Chinese and Korean games. It combines the anticipation and desperation of desiring a particular thing in a game perfectly so much that it is often compared to gambling. 
The in-game currency, primogems, is used to wish on the various banners. Players who do not want to spend real-life money can also obtain their favourite characters and weapons by collecting enough of these primogems. Some effective methods are exploring regions well to find chests, completing achievements and quests. 
Unlike other Chinese games, Genshin Impact has made a name for itself not just in Asia but also in America and Europe. Genshin Impact has utilized the gacha system so well that a lot of players find themselves spending real money on characters and weapons. This large and diverse player base solidifies the hold Genshin Impact holds on the market and guarantees excellent revenue for the company. 
What's New?
The newest update just rolled out for version 2.4, and players couldn't have been more ecstatic. Introducing two brand new characters, "Shenhe", a Cryo five-star, and "Yunjin", a Geo four-star, along with the long-awaited rerun of a beloved character, Xiao, fans are rushing to collect as many primogems as they can. The new version also includes the highly anticipated addition to the existing map, Enkanomiya, which is a new region in Inazuma that can be unlocked by completing quests. 
Aside from this, new events offer exciting rewards like skins for Ningguang (free) and Keqing (paid), primogems, Hero's Wit, and many more. The Geo Archon Zhongli is also having a rerun after the current banner along with Ganyu, a Cryo bow-user who is known to deal massive damage to opponents.
Conclusion
The current patch has delighted players worldwide, and Mihoyo has been commended for its work into the big update from an entirely new region to interactive and beautiful events. Stay updated on Genshin Impact here and comment on what else you would like to know!