Top 5 Historical South Korean Dramas You Should Watch At Least Once (January 2023)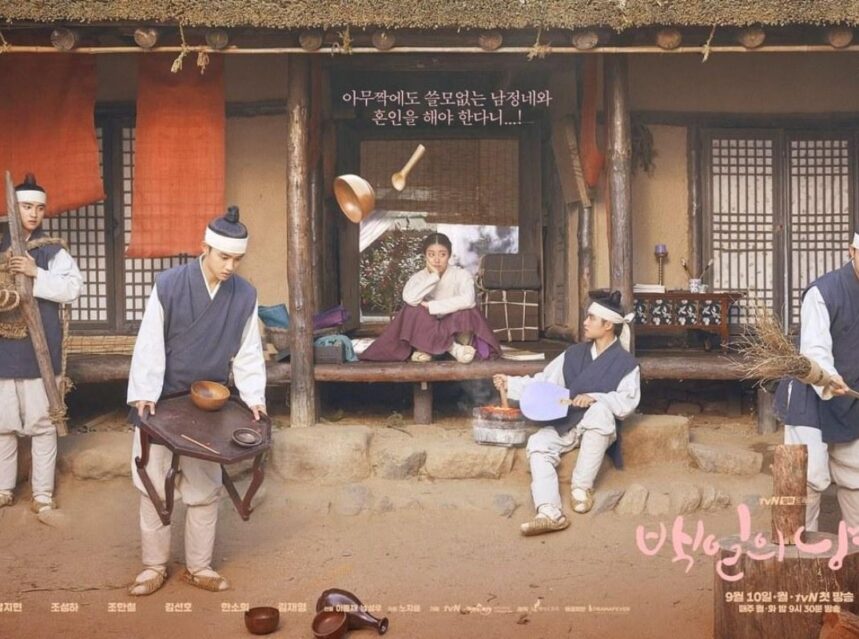 Even if you are new to the titanic world of K-Drama, you must be completely aware of the fact that Korea has a rich history. The traditional entrenchment can be felt even in today's Korean culture. We bring you the ultimate list of the top 5 must-watch historical Korean dramas.
5 must-watch historical Korean dramas
The Tale of Nokdu
THE TALE OF NOKDU Trailer | Jang Dong Yoon, Kim So Hyun | Now on Viu
This K-drama could be the thing if you are getting your fill of historical K-dramas. It has a simplistic approach, more like a romantic comedy with a surprising twist, and undoubtedly, you will be smitten with all of these.
The protagonist, Jeon Nok Du, is desperate to find a group of female assassins who attack him. He finds one of the assassins in a village inhabited by widows. Soon finds himself in a village where he impersonates himself a woman.
Jeon Nok Du meets a woman in the village named Dong Dong Ju. While Dong Dong soon discovers Jeon Nok Du's secret (that he is a man), she has a secret too.
Dong Dong Ju was ill-starred to become a gisaeng. Although she couldn't carry a note in a bucket, was terrible at dancing, and lacked all other skills required to be a gisaeng, she was skilled at craftwork. The Korean drama is based on a webcomic series named Nok Du Jeon.
100 Days My Prince
100 DAYS MY PRINCE – OFFICIAL TRAILER | D.O., Nam Ji Hyun, Jo Sung Ha, Han So Hee
The storyline of this K-drama is as astonishing as the name itself. It is one of the top-rated dramas in Korea. It has a balanced mixture of mystery, action, romance, comedy, politics, and whatnot.
K-Drama has got an unpredictable storyline.
The journey of the Prince and the Princess begins with the eight-year-old Yul meeting the eleven-year-old Yi Seo.
However, Yi Seo's father gets killed in the coup, and Yul's father becomes the king. Yul's heart breaks thinking he lost his first love and suffered from amnesia.
Watch the K-Drama to know if destiny could bring them together after sixteen years. I bet you won't regret watching it.
Hwarang: The Poet Warrior Youth
Hwarang: The Poet Warrior Youth | 화랑 [Trailer]
This is an ideal K-Drama if you cherish and treasure friendship. Korean drama is a perfect blend of friendship and love.
You will fall for all the characters (even the side ones) and the bond they share. The storyline also includes the theme of power and revenge.
The unique twists and turns are bound to make you laugh and cry at the same time. And if you are a fan of BTS member Kim Taehyung, then this is a must-watch.
Nevertheless, it's a perfect binge-watch.
The Moon Embracing the Sun
The Moon That Embraces the Sun || Trailer (HD)
K-drama mainly consists of romance and politics with a perfect blend of supernatural elements.
The story is based on one of the three influential kingdoms of Korean history, the Joseon Dynasty. The king falling for a shaman lady and their arduous journey of love is something you must root for if you are looking for a story of a perfect romance.
The plot is very meaningful and reasonable, and the ending is justified. The way the story unfolds itself will make you very curious.
Mr. Queen
MR. QUEEN – OFFICIAL TRAILER | Korean Drama | Shin Hye Sun, Kim Jung Hyun
If you are looking for a historical Korean drama with a refreshing and quirky plot, this might be the one. The name of the K-drama itself is enough to stir up your curiosity (Mr. is used for male, but here it is used to refer to a Queen who is a female).
Oops! Did I give you a spoiler already? The protagonist gets appointed as a chef for the Blue House of South Korea, where One day, he suddenly finds himself in the body of a queen from Korea's history.
Well, I'm sure you must be dying to know the rest!
Also Read:
15 must-watch Korean drama of 2021 so far
Top 15 Best South Korean Comedy Dramas To Watch Today
5 Reasons to Watch What's Wrong With Secretary Kim?