Top 15 K Dramas To Watch If You like Comedy And Romance (2023)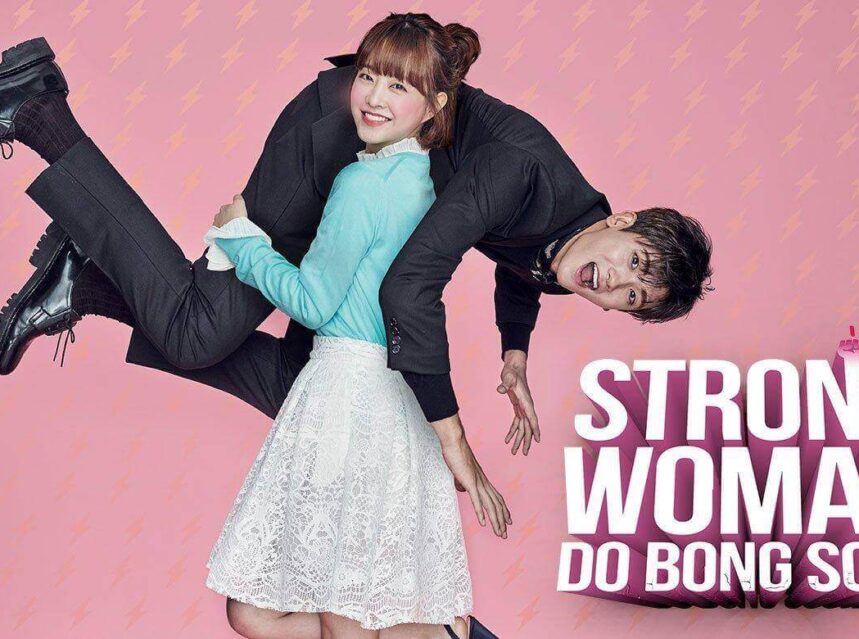 When selecting a South Korean drama, the hardest part is always the genre. While most Korean dramas hint at comedy in the narrative, we are bringing you the top 15 best comedy K-Dramas to watch while you are at it.
If you've been a fan of Korean dramas for a while now, you must have come across the witty humor characters, inside jokes, and a cast that keeps you entertained throughout the episodes.
Also Read: 10 Korean Dramas With No Romance To Kickstart Your K-drama Journey
Regarding that, here are the top 15 best Korean dramas to watch if you like comedy. That said, let's list our choice of the best comedy dramas of all time.
Legend of the Blue Sea
The Legend of the Blue Sea – Trailer 2 | Lee Min Ho & Jun Ji Hyun 2016 Korean Drama
Taking the 15 spots on our list of the best comedy dramas of all time, we have "Legend of the Blue Sea." It is a show so good that even the critics can't help but love the characters.
The plot revolves around a mermaid and king destined to be together but couldn't. Fast forward to modern Korea, the protagonists reincarnate in hopes of finding each other again.
Weightlifting Fairy Kim BokJoo
Weightlifting Fairy Kim Book Joo (Official Trailer)
The protagonist Kim Bokjoo is a university student majoring in weightlifting. Besides her daily routine as a weightlifting candidate, Kim Bokjoo has to deal with her personal life and relationships while maintaining her career as a weightlifter.
Fans who like Korean humor will laugh loudly at characters acting like aliens. If you require a good laugh, Weightlifting Fairy Kim BokJoo is the show for you.
Strong Girl BongSoon
Strong Woman: Do Bong Soon (Official Trailer) | English Sub – YouTube k-pop dramas & series
Strong Girl BongSoon follows the story of superhuman girl Do Bong-soon (Park Bo-young. Due to unknown reasons, Do Bong-soon (Park Bo-young) was born with supernatural strength, and living a normal life has always been her dream.
After getting rejected by her employers, Do Bong-soon (Park Bo-young) finally lands a role as a personal bodyguard for the rich CEO Ahn Min-hyuk (Park Hyung-Sik).
What's Wrong With Secretary Kim
What's Wrong With Secretary Kim | Trailer | Watch FREE on iflix
What's Wrong With Secretary Kim is binge-watching material. Right from the locations, actors, and comedy, this show tops it all.
The series follows the story of Secretary Kim, who one day decides to leave the organization where she has been working for over 9 years.
After hearing about her resignation, Chairman Lee Young-Joon tries all tricks and games to stop her from leaving.
Suspicious Partner
Suspicious Partner Trailer
What happens when you mix comedy with crime investigation? Well, the answer is Suspicious Partner. The series follows Noh Ji-Wook (Ji Chang-Wook) and Eun Bong-hee (Nam Ji-Hyun) as they unravel some history about their past involving a serial killer.
Suspicious Partner has top-tier locations, acting talent, and a story you will always return to. If you're looking for some cheesy comedy with crime investigation, Suspicious Partner is a must-watch comedy-drama.
My Roommate is a Gumiho
Official Trailer: My Roommate is a Gumiho | 我的室友是九尾狐 | iQiyi Original
Like most countries, Korea has its legends of people. Warriors, kings, and animals. My Roommate is a Gumiho is a rom-com drama that revolves around those creatures, a fox to be exact.
After a regretful meeting of the two, their fates intertwine into a mess and what viewers get is a comedy-drama full of crack characters.
Chief Kim
Chief Kim (김과장) Teaser | Available on Viu 12 hours after Korea, every Thu & Fri
Chief Kim has to be one of our list's most underrated Korean dramas. It follows the story of chief Kim who shares the story of an accountant who works for gangsters.
With plans of stealing from an office, the accountant plans a heist never seen before. If you're looking for some crazy planning and flawed characters, Chief Kim is the show for you.
Flower Boy Ramen Shop
Flower Boy Ramyun Shop Trailer
Flower Boy Ramen Shop is the show if you're in for some honest laughter. Flower Boy Ramen Shop follows the story of Cha Chi-Soo (Jung Il-Woo).
As the only son of the biggest food conglomerate in South Korea, Cha Chi-Soo comes back from the USA and tries to live undercover in Korea without telling his father.
Prison Playbook
Prison Playbook | Official Trailer
Prison Playbook is one of the highest-rated Korean dramas on the internet, and it has some of the best scripts, OST, and cast.
The series follows Jae Hyuk and Lee Joon Ho as both individuals go through grilling sessions at a prison.
Both the characters get mixed up with every unimaginable and try to solve the case to save what's important to them. If you want something comedic yet psychological, Prison Playbook is the show for you.
Because this is my first Life
#DramaComeback on Netflix: Because This Is My First Life [ENG SUB]
Because this is my first Life, I follow the story of Nam See-hee (Lee Min-ki) & Yoon Ji-ho (Jung So-min). What's greener on the other side is not always good.
The characters are stuck in a lore-time loop where they repeat their boring lives with their boring jobs. The show emphasizes the importance of self-love and what happiness looks like in the modern world.
If you're looking for some laughs and life lessons, you cannot miss out on them Because this is my first Life.
Waikiki
Welcome to Waikiki S01 | Trailer | Watch FREE on iflix
With two seasons to keep the gag up and running, Waikiki is hands down the funniest South Korean drama I've ever seen.
The characters portrayed their role so well that you can't help but repeat the dialogue even when you are not Korean.
Waikiki follows the life of three men and their goal of making a movie while maintaining a guest house named Waikiki.
Bring It On, Ghost
Bring It On, Ghost Trailer
If horror-comedy is your problem, you will love to Bring It On, Ghost. Since childhood, Park Bong Pal (Taecyeon) has been able to see ghosts, and he has been helping people by punching and wrestling with spirits. In exchange, he charges a fee that helps him keep a stable life.
His life turns upside down when he meets a female ghost who helps him eliminate other ghosts in the town.
What happens next? Well, there is only one way to find out.
Vampire detective
The Vampire Detective "내 남자친구를 지켜줘" 황당한 의뢰를 해결할 오감자극 액션 수사가 시작된다! 160327 EP.1
The vampire detective follows the adventures of private detective Yoon San (Lee Joon). One day, Yoon San (Lee Joon) turns into a vampire, and with no memories of what made him like that,
Yoon San follows his duty as a private detective while keeping his identity hidden. Can Yoon San uncover his past? Or will he live on as a Vampire?
You can find out the question on the Viki- Korean Drama Streaming app.
Marriage, Not Dating
Marriage Not Dating (Scripted Trailer) CJ ENM
The two sides of the same coin, the wealthy plastic surgeon Gong Gi-Tae avoids the topic of marriage and even loathes people who think about marriage.
On the other hand, Joo Jang-mi wants to get married and have a romantic life as shown in fairy tales. What will happen when these two individuals meet for the first time?
You have to watch the show to find out what the comedy duo is up to in this rom-com drama.
I Am Not A Robot
I'm Not a Robot Hindi Trailer | Most Popular Korean Drama in Hindi
I Am Not A Robot follows the story of Kim Min-kyu (Yoo Seung-ho). As an introvert who lives alone, Kim Min-kyu has a luxurious life, but he doesn't have a human being to talk to or share feelings with.
Due to this extreme isolation, Kim Min-kyu develops an allergy to human beings; only you can find out what happens next. I Am Not A Robot mixes comedy, human emotions, and isolation in a beautiful manner that will keep you coming for more.