Highly Anticipated Korean Dramas Releasing In August 2023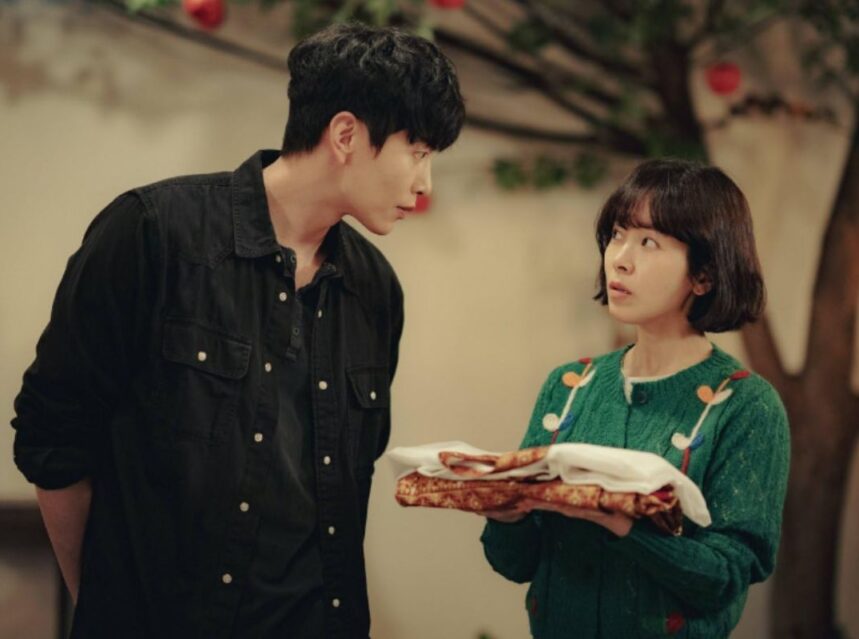 The world of K-dramas is again set to blaze viewers with a stellar lineup of Kdramas releasing in August 2023. 
This month is shaping to be an extraordinary time for K-drama enthusiasts as a diverse range of exciting shows takes center stage. 
From heartwarming romances to spine-tingling thrillers, there's something for everyone to look forward to Kdramas releasing in August 2023. 
Reflecting back on the whirlwind of emotions that August brought us last year in 2022, with titles like "Poong the Josean Psychiatrist," "If You Wish Me," "Big Mouth," and "Today's Webtoon," this year's offerings promise to be just as compelling, if not more.
Kdramas releasing in August 2023
"Destined with You" 
Destined With You | First Teaser | JTBC | Netflix
One of the highlights of Kdramas releasing in August 2023 is "Destined with You," a tale that intertwines an irresistible romance with a touch of mystique. 
Set against the backdrop of Lee Hong Jo and Jang Shin Yu's enchanting love story, the series delves into the intriguing narrative of a forbidden book. 
This time, sealed within the hands of Hong Jo, holds a curse that ensnares Shin-yu in its web. With a promising cast featuring Rowoon as Shin-yu and Jo Bo ah as Lee Hong-jo, viewers can anticipate a riveting journey. 
Scheduled for release on August 23rd, this drama is poised to captivate hearts.
"Mask Girl"
Mask Girl | Official Trailer | Netflix
A modern-day exploration of identity and insecurity takes center stage in "Mask Girl." 
The drama introduces us to a young woman battling self-doubt about her appearance. She finds solace by creating an online persona, the Mask Girl.
However, her newfound confidence takes an unexpected turn, plunging her into an overnight nightmare.
Starring Go Hyun-Jung as Kim Mo-mi and Nana as the transformed Kim Mo-mi, alongside an impressive ensemble, including Ahn Jae-hong, Yeom Hye-ran, and Choi Daniel, this series promises to be a thought-provoking journey.
"Mask Girl" is set to premiere on August 18th, exclusively on Netflix.
"Moving"
Moving | Official Trailer | Disney+ Singapore
For those seeking a thrilling and action-packed adventure with Kdramas releasing in August 2023, "Moving" is poised to deliver. 
This star-studded K-drama revolves around a group of teenagers who suddenly discover they possess extraordinary superpowers. 
As they grapple with their newfound abilities, their parents embark on a mission to save them from encroaching evil. 
With an ensemble cast featuring Ryu Seung-Yong, Han Hyo-Joo, Zo In-sung, and Cha Tae-Hyun, "Moving" is set to premiere on August 23rd, 2023, and available for streaming on Disney+ Hotstar.
"The Killing Vote"
The Killing Vote Teaser | Prime Video
Imagine a world where citizens are tasked with a life-altering decision via SMS: to vote on whether a criminal should live or die. 
"The Killing Vote" immerses audiences in this morally charged realm, where the consequences of each vote reverberate deeply. 
With an engaging plot and a talented cast, including Park Hae-jin, Park Sung-Woong, and Lim Ji-yeon, this thought-provoking drama will premiere on Prime Video and SBS on August 10th, 2023.
"Behind the Touch"
Behind Your Touch | Official Teaser | Netflix [ENG SUB]
Mystery and romance entwine in "Behind the Touch," as a veterinarian with psychometric powers crosses paths with a hot-blooded detective. 
Their journey unfolds as they collaborate on solving minor cases in their quaint city, and their partnership takes an unexpected turn toward love. 
Featuring Han Ji man as Bong Ye-bun and Lee Min-ki as Moon Jang-Yea, this intriguing drama is set to premiere on August 12th, 2023. Audiences can catch it on JTBC and Netflix.
More Kdramas releasing in August 2023
The excitement doesn't stop with these dramas. Mark your calendars for additional Kdramas releasing in August 2023.
"First Responders 2" (Thriller) – August 4th, 2023

"My Dearest" (Historical Romance) – August 4th, 2023

"Cruel Intern" (Office Drama) – August 11th, 2023

"My Lovely Boxer" (Sports Drama) – August 21st, 2023
Conclusion 
This August, the K-drama landscape promises a diverse tapestry of stories, from romance and historical sagas to survival challenges and heart-pounding thrillers. 
Make sure not to miss out on these incredible shows that are set to grace our screens. 
As you immerse yourself in the world of Dramas releasing in August 2023, we encourage you to watch, enjoy, and share your thoughts in the comments section below. 
Your reviews and insights make the K-drama experience even more enriching!