Top 15 Manhwa Like Jinx: Exploring Some Crazy Webtoons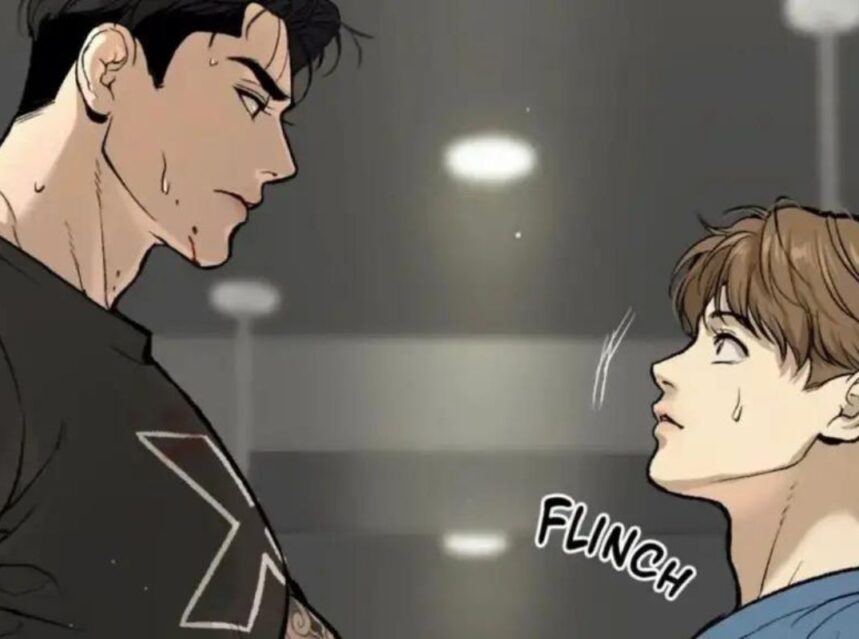 Here is a quick way to dive into the manhwa world, a term that echoes the vibrant magic of Korean comics and graphic novels. Like a whirlwind, manhwa has swept across continents, crossing borders and making its way into hearts with its distinct narrative flair, vibrant strokes of artwork, and characters that breathe life. Among these mesmerizing tales, "Jinx," a popular and controversial manhwa, has become a hot topic among comic readers. 
With this constant debate about whether Jinx is as good as they say, fans yearn for more manhwa like Jinx. To fulfill this desire to read more manhwa like Jinx, OTAKUSMART has come up with its own treasure trove of 15 manhwa like Jinx.
These manhwas are carefully selected to satiate your appetite. As the curtains rise on this curated collection, let us embark on a journey through the first tale akin to "Jinx" – none other than the masterfully crafted "Tower of God" by the brilliant hand of SIU. 
15 best manhwa like Jinx
"Tower of God" by SIU
Tower of God Trailer
""Tower of God" is a masterpiece that shares similarities with Jinx in terms of complex world-building, intricate plot, and well-developed characters. The story follows Bam, who embarks on a perilous journey within a mysterious tower, facing numerous challenges to reunite with his friend.
"Noblesse" by Son Jeho and Lee Kwangsu
Noblesse – Official trailer
With its supernatural theme and action-packed narrative, "Noblesse" presents an intriguing story of a powerful vampire awakening after centuries of slumber. This manhwa showcases thrilling battles, deep friendships, and a blend of supernatural and human elements, all of which will resonate with Jinx fans.
"God of High School" by Yongje Park
The God of High School | Jin Mori is too late
"God of High School" combines martial arts, supernatural abilities, and a grand tournament breathtakingly. This manhwa follows Jin Mori as he participates in a martial arts competition with high stakes. The series offers intense fights, humor, and engaging characters.
"Solo Leveling" by Chugong and Dubu
THIS IS 4K ANIME (Solo Leveling)
If you are a fan of Jinx, you will appreciate the thrilling journey of Sung Jin-Woo in "Solo Leveling." This manhwa immerses readers in a world where hunters combat monsters. The intricate plot, stunning visuals, and epic battles make it a must-read.
"The Breaker" by Jeon Geuk-jin and Park Jin-hwan
Should You Read: THE BREAKER?
"The Breaker" blends martial arts, action, and drama, presenting a gripping story of a timid high school student, Shi-Woon Yi, who finds himself entangled in a dangerous world of martial arts masters. With its intense fights and compelling character development, it is reminiscent of Jinx.
"Dice: The Cube That Changes Everything" by Yun Hyunseok
DICE: The Cube That Changes Everything | Chapter 1 Full – by Kienlle edit
In "Dice," Dongtae, an ordinary high school student, gains the power to alter his life through the roll of a mysterious dice. As the story progresses, the manhwa delves into themes of choice, consequences, and personal growth, making it an intriguing choice for Jinx enthusiasts.
"Bastard" by Carnby Kim and Youngchan Hwang
Bastard (Official Trailer) | WEBTOON
For those seeking a thrilling and dark psychological storyline akin to Jinx, "Bastard" is an ideal pick. This manhwa revolves around the chilling tale of a high school student named Jin Seon, whose life takes a sinister turn after discovering his father's hidden secret.
"Girls of the Wild's" by Hun and Zhena
WEBTOON LEGENDS – Girls of the Wilds – Trailer
"Girls of the Wild's" focuses on the life of Wild's High School, renowned for its martial arts program. Jaegu Song, a timid student, enters this school and encounters fierce female fighters. This manhwa combines sports, romance, and interesting character arcs, enthralling readers.
"Sweet Home" by Youngchan Hwang and Carnby Kim
Sweet Home (Official Trailer) | WEBTOON
"Sweet Home" offers a unique blend of horror and survival elements reminiscent of Jinx's dark and supernatural undertones. Set in an apartment complex, this manhwa tells the gripping tale of a group of individuals fighting for survival against monstrous creatures.
"Orange Marmalade" by Seok Woo
Orange Marmalade – Seok Woo_Let me in
This manhwa introduces us to a world where vampires live among humans. The story revolves around Baek Ma-Yi, a vampire attempting to hide her true identity and lead an everyday life. "Orange Marmalade" explores love, acceptance, and discrimination themes, striking a chord with Jinx fans.
"Lookism" by Park Taejoon
Lookism (Official Trailer) | WEBTOON
"Lookism" delves into the struggles faced by Daniel Park, who experiences a supernatural phenomenon, enabling him to switch bodies between a handsome and an unattractive version of himself. This manhwa delves into themes of identity, self-acceptance, and societal pressures, making it a compelling choice.
"DICE: The X Cube" by Hyunseok Yun
DICE (Official Trailer) | WEBTOON
A sequel to "Dice," this manhwa introduces new characters and expands upon the dice concept, revealing more about its origins and powers. Exploring the consequences of the dice's influence, "DICE: The X Cube" will surely intrigue Jinx fans.
"Bastard's Dead Man" by Youngchan Hwang and Carnby Kim
A spin-off of "Bastard," this manhwa focuses on the aftermath of the original series. It delves deeper into the psychological struggles of the characters, providing a dark and thrilling narrative that will resonate with Jinx enthusiasts.
"The Gamer" by Sung Sang-Young
The GAMER manga
"The Gamer" follows the story of Jee-Han, an ordinary student who discovers his ability to perceive the world as a video game. As he delves deeper into this new realm, he becomes embroiled in dangerous quests and battles. This manhwa offers a blend of action, adventure, and gaming elements.
"Flow" by Honey B
In "Flow," we follow the journey of Si-Hun Cha, who acquires the ability to control time. This supernatural manhwa delves into themes of power, responsibility, and the consequences of altering the course of events, offering an engaging narrative reminiscent of Jinx.
Conclusion
For fans seeking more manhwa like Jinx, this list provides a diverse range of titles, each with its unique blend of storytelling, character designs, and enthralling plots. From supernatural adventures to psychological thrillers, these manhwa like Jinx is sure to keep readers hooked, satisfying their hunger for gripping narratives that transport them to extraordinary worlds.