15+ K-pop Stores In London That Every Fan Should Visit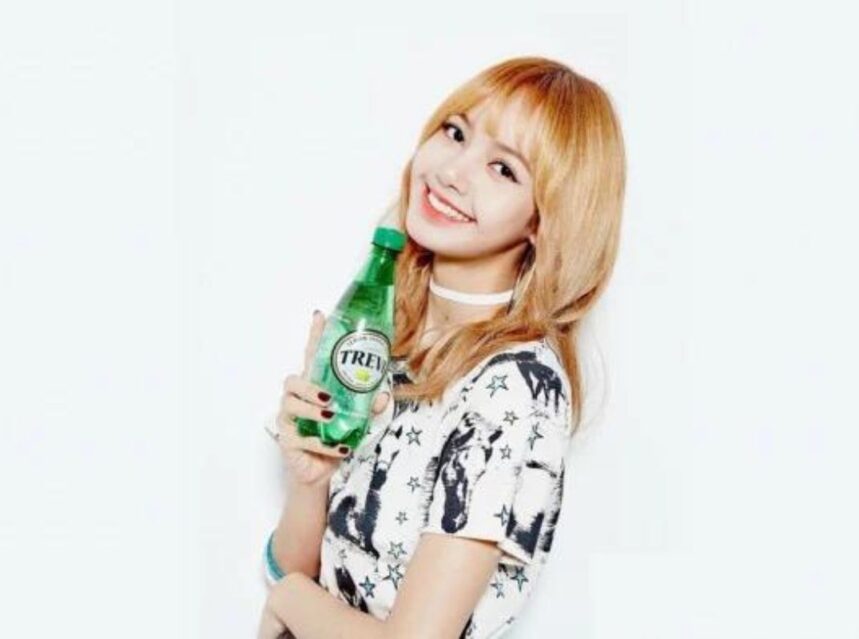 Are you searching for K-pop stores in London? Then you've visited the right page at the right time. The Korean Wave (Hallyu) is the ideology of South Korean pop music that is grown in various parts of the country and has international influence.
This entertainment genre includes K-pop songs, albums, Korean dramas, skits, talent shows, and everything related to Korea. At the heart of it are K-pop fans and their fandoms. 
Whether you like anime series, K-pop groups, DC, MCU, and other fandoms, merchandise and products play an essential role as they connect fans with their ideals. For example, in Korean pop music — T-shirts, apparel, bags, albums, and other products play a huge part in connecting with their dear groups and idols. 
Thanks to the internet, today, K-pop has become a global phenomenon. Fans worldwide are helping build the industry by purchasing concert tickets, albums, online collectibles items, and visiting Kpop stores across Asia, Europe, and Asia.
If you live in London, then you should definitely check out these Kpop stores. Even if you've never purchased any K-merch before, worry not because I've listed these stories based on reviews, customer satisfaction, and the overall aesthetics of the place. So without further ado, let's see the most popular K-pop stores in London! Shall we?
Best K-pop stores in London
SOKOLLAB LONDON
SOKOLLAB LONDON is a UK-based Kpop shop in London. The store specializes in K-beauty products and K-pop merchandise. You can find the latest beauty products used and promoted in Korea, and the selection of photobooks, albums, CDs, and digital content is worth checking out. Moreover, the store has an online product site where K-pop fans in London can purchase their favorite albums with online delivery.
Address: 19 Soho Square, London W1D 3QN, United Kingdom
HMV
If you're a music connoisseur, you cannot miss this vibrant and record-keeping place. With a particular emphasis on pop culture and K-pop, HMV is the perfect place to buy Korean music albums, art, and a wide range of products and music spanning several countries and linguistics. But that's not the only good part; HMV has over 100 stores around the UK, so you can rest assured to find the latest K-pop albums and merchandise anywhere in London and its surrounding places.
Address: Westfield, SU2054A / SU3054A, London W12 7GF, United Kingdom
ARTBOX
ARTBOX is one of the biggest online and offline retailers of pop culture merchandise. While researching for K-pop shops in London, I came across ARTBOX's website, and I was surprised because they have a wide range of products, including BTS tote bags, K-pop figurines, keychains, and all the Kawaii (Japanese terms for cute) products that every K-pop/anime fan would want.
Address: 44-46 Shelton St, London WC2H 9HZ, United Kingdom
Seoul Bakery
Not precisely a K-pop merch store, but we can count Seoul Bakery on the list because it is worth giving a shot. Seoul Bakery is a cafe that specializes in Korean food, sweets, and drinks. If you like Korean dramas and wish to try some of the food, you don't have to visit South Korea because Seoul Bakery has every aesthetic that will transport you to Cafe Zino from Goblin.
Address:14 Great Russell St, London WC1B 3NH, United Kingdom
Oseyo TCR
Not precisely a merch store, Oseyo TCR is an authentic shop/restaurant to delve into the classic insights of Korean delicacies. The food is highly inspired by food and local eatery places in South Korean dramas. It is one of those K-pop stores in London that doesn't offer merch, but you can eat your hands on original snacks and quick eatery items.
Address: 115 Tottenham Ct Rd, London W1T 5AH, United Kingdom
H-Mart
H-Mart is probably one of the most popular places in London to get everything Korean. They also have a website where users can purchase authentic Korean snacks, Instant ramen, and others items known to Koreans. There are a total of eight H-Mart in London that caters to Asian American shoppers. 
Address: Oseyo 15, Liverpool Rd, London N1 0RW, United Kingdom
If you're a K-pop fan but can also listen to other genres of music, then this is one of the best K-pop stores in London. Fopp is a subsidiary company of HMV and specializes in all types of music, and one can find popular Korean music albums inside the store. Moreover, it has a section for book lovers where hundreds of novels and short stories by renowned writers. 
Forbidden Planet London Megastore
If you're a fan of K-pop, comics, Japanese manga, and anime, this is the best place. It is filled with sections of multiple fandoms, including but not limited to Gundam, Star Wars, DC, and Marvel. Visitors can also find exclusive K-pop-related items there. But make sure to confirm with the store employees before visiting the place because I could find more anime/comic/geeky stuff there.
Address: 179 Shaftesbury Ave, London WC2H 8JR, United Kingdom
K-POP
K-POP is a "family-run business" specializing in K-pop culture and everything Korean with a self-expansionary name. It's a restaurant that sells authentic Korean delicacies in a small, cozy sitting area like the one we see in Korean dramas and Kpop MVs. 
Address: 47 Margaret St, London W1W 8SB, United Kingdom
Oseyo Camden
Oseyo Camden is one of the popular K-pop stores in London. It has a wide range of products imported from South Korea. You can find your favorite Korean snacks and eat them while listening to popular K-pop tracks buzzing daily inside the store. Moreover, visitors can ask the staff for K-pop albums and other products without being visible on the shelf, so you have to try a little harder to get the best experience inside the store. 
158 Camden High St, London NW1 0NE, UK
Moomin Shop
This one is a one-of-a-kind store in London where you can find a wide range of products. Moomin Shop or The Moomin Shop sells cute stationary items, socks, clothes, and everything that looks Kawaii. Though not precisely a K-pop or Korean-themed store, it has pretty things that you can consider if you live in London. 
Address: 43, London WC2E 8RF, United Kingdom
PURESEOUL Soho – Korean Beauty Sho
PURESEOUL Soho – Korean Beauty Sho is a Korean beauty brand specializing in beauty and makeup products from South Korea. It has a wide range of Korean brands that sell an array of beauty products. Moreover, the shop has a separate section for you if you're a boy because makeup is a cultural thing for boys in Korea. 
Address: 70 Charing Cross Rd, London WC2H 0BJ, UK
Aurora World
Aurora World is not your typical K-pop store because, like Moomin Shop, this one specializes in cute products and accessories. You can find attractive pillow covers, plush toys, and everything that might make your bedroom look straight out of Korean romantic drama.
Address: Hampshire International, Business Park, Aurora House, Crockford Ln, Basingstoke RG24 8WH, United Kingdom
London Kpop Street: Kpop Merchandise
London Kpop Street: Kpop Merchandise is probably one of the only K-pop stores in London that sell exclusive K-pop items in the UK. This one is a full fletched K-pop shop as it sells K-pop albums, official merch, and everything related to Korean pop music. There are also some limited edition products available on their websites.
5 Hastings Street, London, WC1H 9PZ (name of the shop 'Atelier Tammam'), London, UK
K-Pop K-Shop London
K-Pop K-Shop London is another store in London that specializes in exclusive K-pop products, merchandise, and other pop culture products. However, despite being a top K-pop merch seller, it has been closed now, and visitors can say hello to an abandoned store that still holds K-pop items inside the locked doors.
Address: 140 Bethnal Grn Rd, London E2 6DG, United Kingdom
KStars U
This one is solely dedicated to K-pop albums, photocards, DVDs, and all the merchandise from your favorite K-pop groups. KStars U has both an online store and an offline K-pop shop where new items come in regularly, so you can check this shop out if you want to keep ahead in the latest K-pop trends from your favorite artists.
Address: 19 Soho Square, London W1D 3QN, United Kingdom
KYYO
KYYO is one of the biggest K-pop online stores in London and offers a wide range of products and merchandise to K-pop enthusiasts. Apart from selling K-pop products in London, KYYO is famous for shipping its products to its worldwide customers. KYYO, you can buy the latest Kpop magazines, albums, merchandise, and exclusive products at a single online store.
Address: KYYO only sell through its website