Like Japanese manga, Korean comics are equally popular among readers—especially those with a powerful story, romance, and all the crazy stuff. Among them, an adult manhwa named "Maidens In-law" is quite popular, and it's something that you can give a shot. However, if you've already gone through the comic, and want to explore something similar, then you're at the right place and time.
ALSO READ: Top 10 Manhwa And Manhua You Should Start Reading
Maidens In-law is a South Korean comic written and illustrated by MJJ. It basically revolves around a couple of individuals and their tangled love life. The story's main characters are Jung Eunkyung, Park Kyutae, and Park Hyungsoo. The comic is strictly meant for adults and contains adult themes and plots. Here is a look at ten adult manhwa and manga similar to Maidens In-law.
Top 10 adult manga like Maidens In-law
Don't be like that Son-in-law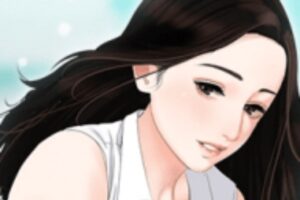 Don't be like that Son-in-law is an adult manga that revolves around Yoo Aeran and Kim Jihoon.
The characters start their relationship as mother-in-law and son-in-law but later develop romantic feelings for each other.
The manhwa has been a fan favorite since it dropped, and it continues to wow us with its story, scene, and plots.
Secret Class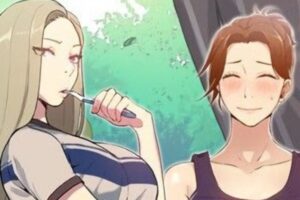 Secret Class is an ongoing Webtoon written by Gang-Cheol Wang and illustrated by Minahan.
The story basically revolves around Dae Ho, who became an orphan at the early age of 13 and was later adopted by his father's friend.
At his new house, Dae Ho grew up without knowing anything about the relationship between men and women.
As the law of manga, his Aunt and sisters teach him about everything, and you see the rest soon.
The webtoon is strictly 18+ and contains scenes that should be avoided if you're not about that life.
NEXT Gossip
NEXT Gossip is a South Korean Webtoon written by Minjoo and illustrations by Minjoo.
It was released back in 2015 and has been a go-to for fans looking for adult comics on the internet.
Like most of the competitions, NEXT Gossip doesn't follow a titular character, but it basically shares short stories of different individuals and their sensual encounters.
If you want to read a new story every few pages, you can try this manhwa.
Silent War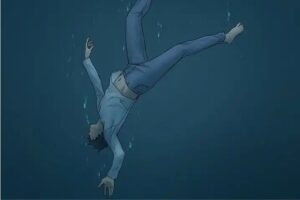 Silent War AKA My Kingdom is a short, 160-chapter webtoon by author Tharchog and illustrator Yankee. It revolves around Hyun and his unique ways of making money.
Hyun doesn't have a job and whatever he earns through sports betting isn't stable.
Despite his cries of quitting, he can't escape this industry.
However, things start to change when a girl named Mia comes into his life; what happens next, you asked? I'll that to your imagination.
Drug Candy
Now we are getting into some muddy water of Webtoons. This one is pretty all over the place, and I advise you to keep your guard up if you're planning to read it.
Drug Candy revolves around Seunggu and his miserable life as a retail shopping company manager.
However, the boring life he always resents comes upside down when he meets a sassy young girl named Yura.
Now we know what happens next but what's more interesting is how it happens and what will happen after the first meeting.
Good Girl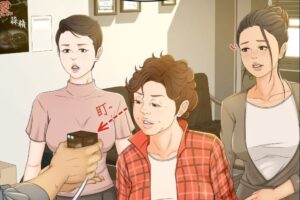 Good Girl is anything but ordinary. The plot revolves around a health center startup Changshu and its coworkers.
After the sales decline, the coworkers start blaming each other. Despite all this, one female character stands out because she has a sensual body.
Now, what happens inside this shady business is something only a few people know; of course, the readers will surely know it after reading it.
Stepmother's Friends
Stepmother's Friends is an adult comic with every element that makes you want more. The webtoon was written by Mokbegae and illustrated by Red-A.
The plot revolves around Seowoo and his encounter with his stepmother's friends. After losing his mother at a young age, Seowoo's father introduces him to his new stepmother.
The plot moves forward when Seowoo accidentally watches an adult video of his new mother on the internet.
After that incident, he gets more involved with his stepmother, her areas of work, and her friends.
Give and Take
Give and Take is a Korean manhwa that was released back in 2018. Namgyeong wrote the story for the webtoon and did the illustrations.
The plot revolves around two couples in a sham marriage who do not want their secret to go out.
Can these two characters keep up the facade for long, or will it fall and break? Well, there is the only way to find out. 
The themes are pretty mature, making you look forward to reading more as you become part of the comic.
I have yet to read it, but I am sure it'll be a great ride considering the characters look promising, and it is coming from a renowned author such as Namgyeong.
The Perfect Roommates
The Perfect Roommates is an adult webtoon that first came into the spotlight in 2018. The series is still running, with more episodes being added after every few intervals.
The plot revolves around 21-year college student Jay and his life which comes down a spiral when his father announces that he'll be marrying a new woman.
After the marriage, Jay meets his new step-sisters, who start living in his house.
Boarding Diary
Boarding Diary is an ongoing adult manhwa written by Kim Jetta and illustrated by Suspect H. 
The webtoon's plot revolves around Jun-woo, who starts his new life as a student at his friend's boarding house. 
At the house, the female owner Mi-Kyung takes care of his meals and day-to-day life. 
However, things start to take another turn when he catches her watching an adult video in the room. 
For the rest of it, please go and read it if you're above 18.