Top 10 Anime Like Oshi no Ko (My Star) to Watch in 2023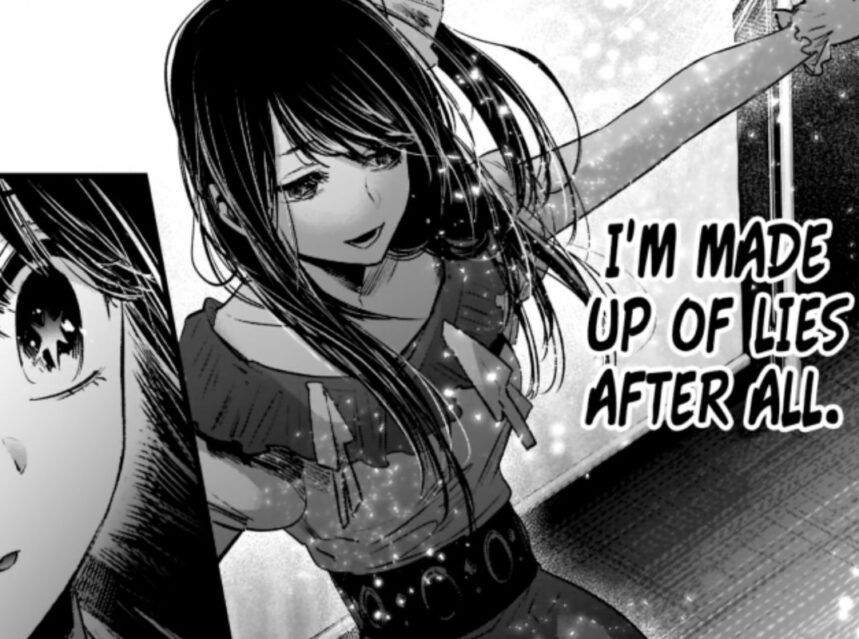 The world of anime continues to captivate fans around the globe with its diverse range of storytelling and captivating characters. "Oshi no Ko," a popular anime series that aired in recent years, has garnered significant attention for its unique premise and compelling narrative.
If you enjoyed "Oshi no Ko" and are looking for similar anime experiences, this article presents a hand-picked selection of the top 10 anime to watch in 2023 that share similar themes and qualities. From intense character-driven dramas to heartwarming tales of growth and friendship, this list covers a variety of anime like Oshi no Ko or better known as My Star.
Top 10 anime like Oshi no Ko (My Star)
Shirobako
SHIROBAKO The Movie (2021) – Official Trailer (HD)
"Shirobako" delves into the behind-the-scenes world of anime production, exploring the trials and tribulations a group of friends faces as they strive to make their dreams of creating anime a reality. With its realistic portrayal of the industry and endearing characters, this anime offers a cute glimpse into the world of animation.
Bakuman
Bakuman Trailer
"Bakuman" follows the journey of two aspiring manga artists as they navigate the competitive publishing world. With its blend of drama, romance, and comedy, this series showcases the challenges faced by artists and the determination required to succeed in their chosen fields.
Sakura Quest
TV Anime「Sakura Quest」PV
In "Sakura Quest," a young woman named Yoshino finds herself unexpectedly working as a tourism ambassador in a rural town. This slice-of-life anime explores personal growth, community, and the importance of finding purpose in unexpected places.
Sakamichi no Apollon (Kids on the Slope)
Kids On The Slope Trailer
Set in the 1960s, "Sakamichi no Apollon" follows the story of Kaoru, a reserved student, and Sentarou, a talented drummer. Their shared love for jazz music forms a bond that transcends societal barriers, and the anime beautifully portrays their friendship against a backdrop of youthful passion.
Chihayafuru
Chihayafuru Official Trailer
"Chihayafuru" is a sports anime centered around the traditional Japanese card game karuta. The series follows Chihaya as she aspires to become the Queen of Karuta while exploring themes of friendship, determination, and personal growth.
Hibike! Euphonium" (Sound! Euphonium)
Sound Euphonium: Season 1 – Official Trailer (subtitled)
This music-centric anime focuses on the Kitauji High School concert band striving for excellence and overcoming internal conflicts. With meticulous attention to detail, "Hibike! Euphonium" provides a heartfelt and realistic portrayal of the dedication and passion required to pursue musical excellence.
Sora yori mo Tooi Basho (A Place Further than the Universe)
A Place Further than the Universe – Trailer
Four high school girls embark on a journey to Antarctica in "Sora yori mo Tooi Basho." This coming-of-age tale explores friendship, self-discovery, and the pursuit of dreams. With its breathtaking visuals and emotional storytelling, this anime resonates deeply with its audience.
3-gatsu no Lion (March Comes in Like a Lion)
March comes in like a Lion Trailer
"3-gatsu no Lion" delves into the life of Rei Kiriyama, a young professional shogi player struggling with loneliness and depression. The anime showcases Rei's journey as he confronts his demons, finds solace in unexpected friendships, and discovers the true meaning of family.
Hanasaku Iroha
Hanasaku Iroha ~ Blossoms for Tomorrow ~ Vol 1 – Official Trailer
"Hanasaku Iroha" follows Ohana Matsumae as she starts working at her estranged grandmother's traditional Japanese inn. This slice-of-life anime delves into Ohana's personal growth as she learns about responsibility, relationships, and embracing change.
Barakamon
Barakamon – Trailer
"Barakamon" revolves around the life of a calligrapher named Seishuu Handa, who is exiled to a remote island after an artistic mishap. Through his interactions with the eccentric locals, Seishuu learns valuable life lessons and again discovers his artistic voice.
Conclusion
If you enjoyed the charm, depth, and unique storytelling of "Oshi no Ko," this list of top 10 anime like Oshi no Ko provides a diverse range of options.
Whether you are interested in anime production, character-driven dramas, or heartwarming tales of growth and friendship, these anime series will surely capture your attention and leave a lasting impact.
Immerse yourself in these anime titles' captivating narratives and vibrant characters, and let them transport you to new and exciting worlds in 2023.