Top 10 Manhwa (Korean Webtoons) You Need to Read Right Now (August 2023)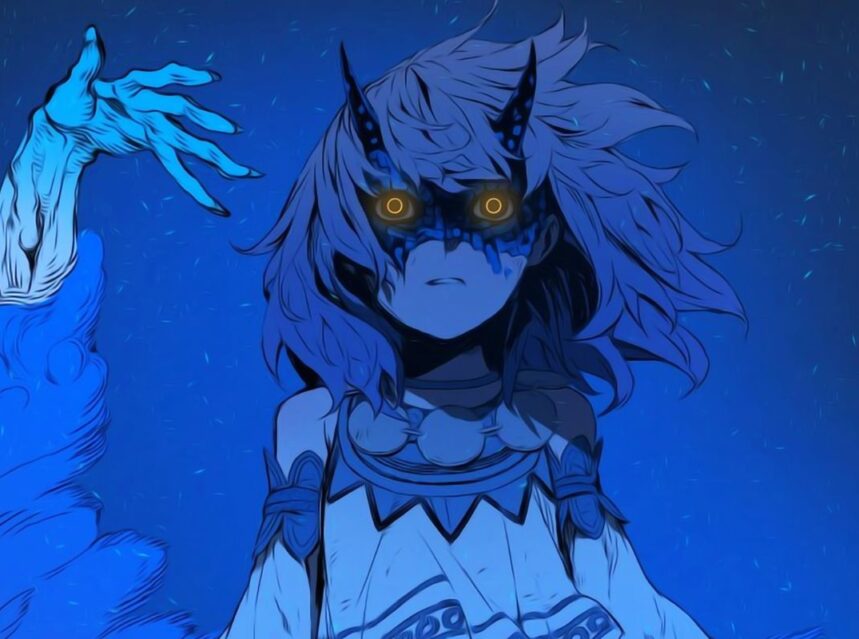 With the rise of anime and manga, people have searched for awesome, bite-sized comic content. Such has led to the transition from horizontal to vertical content: from physical, hardcopy manga to digital, vertical manhwa, manhua, Wattpad, and Webcomics.
Here are the top 10 manhwas to read today!
Selecting an amazing title from a plethora of manhwa is terrifyingly complex, so here are the top 10 MUST-READ titles for both manhwa veterans and casual readers alike.
Light spoilers ahead will cover the initial five chapters max, so please, be warned. 
Let's go!
Top 10 manhwas (Korean Webtoons) to read today (August 2023)
Nano Machine
During the days of the murim, Cheo Yeo Woon, an orphan destined to lead the Demonic Cult, faces the eyes of death in the clutches of his assassins. Suddenly, he receives an unexpected visit from a descendant from the distant future, who installs a nanomachine into Yeo Woon. With the various powers of the nanomachine, Yeo Woon slowly climbs the rank of the cult as he wades any challenge that comes his way.
Nano Machine is interesting to read; the variation of plot points in the story and their execution and resolution are employed with intellect plus excellence. Try it out!
Status: Ongoing

Chapters: 115+
God Of Blackfield
Kang Chan, the French Foreign Legion's 'God of Blackfield,' reigns terror in his foes and guarantees victory for his allies. Due to his successful campaigns in Africa, he gained a daunting amount of respect from his peers… until someone shot him from behind during a mission. 
"Did the enemy surround us? Was I betrayed?" was all he could mutter before he witnessed his teammates falling down. Three years later, the established war veteran reawakens in the body of a Korean 19-year-old 'Kang Chan.' Shortly after his rebirth, Kang Chan seeks answers.
Who killed him? What happened to the others? How was he reborn? Read God of Blackfield to find out more!
Status: Ongoing

Chapters: 140+
I Love Yoo
Okay, this is a sudden twist from shounen to shoujo, but hear me out, okay? Shin-Ae wants to finish school and graduate like the rest of us. She lives a rather reserved life and avoids romance like the plague. Unbeknownst to her, her entire existence is about to be challenged after she runs into a certain someone.
Unlike your typical shoujo, Shin-Ae is simply a whole mood. Her rather weird character makes her quite interesting to see on every panel. This also applies to other characters.
It even has a star score of 9.76/10. Just read it!
Status: Completed

Chapters: 185+
Jungle Juice
Suchan Jang sits at the peak of society: he's clever, intelligent, quick-witted, optimistic, and absolutely charming. However, one critical secret could end everything for him – his dragonfly wings. Since using Jungle Juice, he has struggled to keep a low profile. What will happen if anyone finds out? Is there anyone out there like him? Is he still… human?
As vibrant as the art style may be, Jungle Juice covers a lot of touchy subjects that affect everyone. The dynamic plot points behind the story in general, with just the right hint of fun and danger, make Jungle Juice a reasonable experience. The technique's naming system might be a bit off-putting, yet the art style is so glorious to look at. Give it a shot!
Status: Ongoing

Chapters: 70+
Sweet Home
After Bastard dropped, many of Kim Carnby's fans were bewildered after Naver published Sweet Home.
Sweet Home is for you if you're into horror and psychological thrillers. A su*cidal 18-year-old, Cha Hyun-soo, leaves his home and moves into an apartment complex after his family's death.
A car accident… forever scarred him with severe depression. One day, he decides to step outside as the world slowly spirals into chaos.
This horror thriller will leave you feeling every pulse in your body as you anticipate every incoming scene. Stoked in solemn dread, Hwang Yang-chan's art style will leave you physically nervous.
I sincerely hope you read this without spoilers because it hits harder without them.
Status: Completed

Chapters: 141
Peerless Dad
Shortly after Gajang Noh, a murim problem-solving mercenary, decides to settle down and start a family, his wife, unfortunately, passes away after giving birth to triplets. Gajang swears upon his soul to raise his children and provide them with the life of their dreams: a life free from worries. However, as he seeks his fulfillment, he slowly begins to apply his mercenary skills to complete various odd jobs in the field. In his journey to fulfill his dying wish, he becomes the unrivaled father, the Peerless Dad.
Yes, the art style isn't similar to Solo Levelling in any shape or flare, but Lee Hyun-Seok's anatomical accuracy is terrifyingly precise. Couple that with carefully constructed building structures, then you're looking at a slow, enjoyable experience. Also, Noh Kyung-chan's story-building abilities radiate themselves on every single page. This is definitely a manhwa I'd definitely recommend.
Status: Ongoing

Chapters: 200+
RELATED: Top 10 Adult Manhwa /Manga similar to Maidens In-law
Legend of The Northern Blade
During the days of the Murim, the Northern Heavenly Sect, led by Jin Kwan-Ho, joined arms and battled their nefarious nemesis: the Silent Night.
After triumphantly quelling the rage of the Silent Night, Kwan-Ho's closest friends, the Great Four of the Northern Heavens, betrayed him and forced him to commit suicide in front of his son, Jin Mu-Won.
Time passed as everyone trampled on the remains of the sect and left Mu-Won without any martial abilities. Unluckily for them, one of the biggest scrolls of the sect still exists, and it lies carefree in his grasp.
As Mu-Won poses as a blacksmith, he vows to exact revenge on his enemies.
LOTL makes better side characters than Solo Levelling; every one of them feels much more fleshed out. Every interaction between them and Muwon feels buoyant or grave depending on their roles, and you can feel the emotional tension to the utmost degree.
Pair that with its art style, and you have a masterpiece. You might end up reading this one in a day and be left begging for more. Yet, it's not the best title on the list.
Status: Ongoing (currently on hiatus)

Chapters: 130+
Study Group
Gamin Yoon, a 17-year-old student, declares his undying will to get to university, despite his terrible grades. Unfortunately for him, his school is the worst – Yusong Technical High School, where bullying is rampant, and only the strong survive.
Will Gamin survive and improve his grades? Will he survive his classmate's inter ballistic- *ahem* punches? How will he do it? Find out more!
I swear, it's REALLY good.
Status: Ongoing

Chapters: 170+
Wind Breaker
The only sports manhwa on this list gets the second spot with good reason. Jay Jo, the student president of Sunny High, is a straight A student who basks in his textbooks daily. One day, he decides to go on a ride on his bike and impresses a local biking gang, Hummingbird.
Later, his life enters a novel state of chaos as he enters the uncharted world of cycling. As he meets new people, he becomes more humanized: he gains more relationships, messes up and makes up for his mistakes, becomes conflicted, etc.
Wind Breaker's character designs and character interactions are pretty special to witness.
Status: Ongoing

Chapters: 400+
ALSO READ: Was Tanjiro Kamado's Father A Demon Slayer?
Lookism
If you tend to be emotionally invested in manhwa, prepare for a long ride. Daniel Park is often ostracised due to his looks. Later, he mysteriously gets a new handsome body, which he can switch from time to time.
He then gets to experience the best of worlds as he strides through life with his friends and family.
The first few chapters of the series contain a potent mix of emotions that could catch one off guard. With every passing chapter, the story becomes better and better.
Everything that id is introduced in the story is intertwined in one way or another, with even menial details carrying weight. Lookism truly exceeds Solo Leveling's storytelling by leaps and bounds.
Do me a favor, yeah? Please… read it. You won't be disappointed.
Status: Ongoing

Chapters: 410
There you go, ten must-read manhwa titles. If you're interested in more titles, check out this article.
I hope you enjoy it.
Peace
PS: Solo Leveling is fire, though.