Live-Action One Piece Series' unveiled visuals for a 2023 debut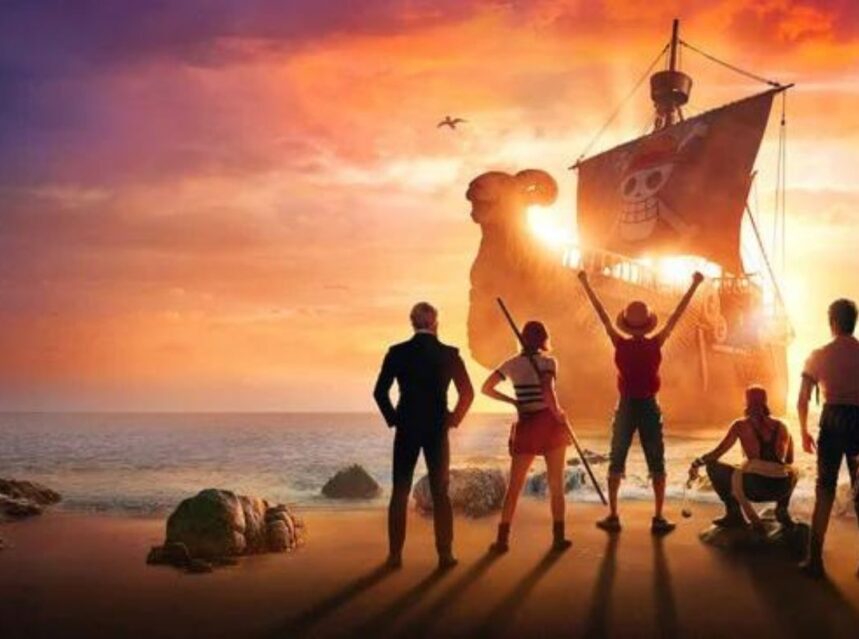 The live-action series for the famous title anime series "One Piece" is set to release in 2023 with its brand new key visual release. 
One Piece is one of the most popular anime series, which is also one of the most-watched anime series with never-ending episodes. 
Recently the movie from the same franchise is being released in 2022, named "One Piece Movie Red," was a success, and now finally, it's getting the Live Action series, Which is also the most anticipated series of the year.
Live-Action One Piece: Staff members/crews for the series
Inaki Godoy – Monkey D. Luffy

Mackenyu – Roronoa Zoro

Emily Rudd – Nami

Jacob Romero Gibson – Usopp

Taz Skylar – Sanji

Morgan Davies – Koby

Ilia Isorelýs Paulino – Alvida

Aidan Scott – Helmeppo

McKinley Belcher III – Arlong

Vincent Regan – Garp

Peter Gadiot – Shanks

Alexander Maniatis – Klahadore

Steven Ward – Mihawk

Craig Fairbrass – Chef Zeff

Langley Kirkwood – Captain Morgan

Celeste Loots – Kaya

Chioma Umeala – Nojiko

Colton Osorio – Young Monkey D. Luffy
The series will be broadcast on Netflix. Along with the first season, there will only be ten episodes, and Oda will be an executive producer for the series.
Live-Action One Piece: Release date of the series
So according to a recent report from Netflix, had made a teaser image for Monkey D. Luffy to promote the series. But an official announcement for the series release still needs to be confirmed.
Live-Action One Piece: More about the series
Recently, the shooting for the Live-action series was rapped in August 2022, with the first two episodes confirmed to be finished in May 2022, even though fans seem to be impressed by the visual teaser released by Netflix.
Final thoughts
What are your thoughts on this visual released for the series? Do you want to know the release date for the series? Let me know in the comment section!