BTS Jin Shares Heartfelt Video Message While V Surprises Fans
In a touching moment for BTS fans worldwide, Jin, a dedicated member currently on a military hiatus, recently reached out to his ardent supporters with a heartfelt video message.
The unexpected appearance of V, also known as Kim Taehyung, added a delightful twist to the video, leaving the BTS ARMY overjoyed.
As the BTS members take a temporary break to pursue individual endeavors and fulfill their military duties, Jin, the eldest member, remains committed to keeping his fans in the loop about his well-being despite his military service.
BTS military update: Jin shares message to his fans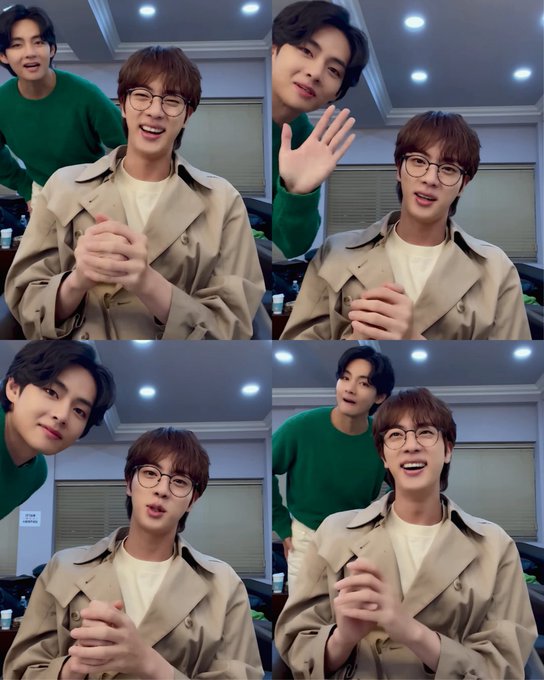 Jin's enlistment in the military was officially announced in 2022 through a statement from the group's agency, Bighit Music.
The statement expressed the group's eagerness to fulfill their military obligations, emphasizing that this phase aligns perfectly with their solo projects.
BTS members Jin and J-hope are already fulfilling their mandatory military service.
V making an appearance on Jin's monthly message!!! And Jungkook having just visited Jin before he started recording 🥹💜✨ pic.twitter.com/8h85X63Ml5

— LC⁷⚡️ (@BE_Happier_BTS) September 16, 2023
Following suit, the third member, Suga, known by his birth name Min Yoongi, is slated to begin his military service on September 22.
In light of this, Bighit Music has made a special request for fans to refrain from arranging any official events on the day of Suga's enlistment or his departure for training.
In the statement, Bighit Music also emphasized the importance of respecting Suga's work environment during this period and discouraged fans from visiting him.
They encouraged supporters to express their warm regards and encouragement from their hearts.
While specific details about Suga's military service have not been disclosed, he is widely anticipated to serve as a social worker for two years.
Suga's enlistment comes after the successful conclusion of his world tour, which followed the release of his highly acclaimed solo album, 'D-Day,' marking the culmination of his 'Agust D' trilogy. This album is a significant achievement for K-pop soloists, boasting impressive sales figures.
Furthermore, the timing of Suga's military service coincided with the release of an episode featuring V on Suga's popular chat show, 'V for Suchwita,' creating a memorable moment for the members and their dedicated fan base.
As the BTS Military initiative continues, fans are eager to support each member on their journeys, eagerly awaiting their eventual reunification. The global BTS ARMY stands united, sending their love and encouragement to the members throughout this significant period in their careers.