15+ Interesting Facts About Sang Heon Lee: Rookie Actor of the Year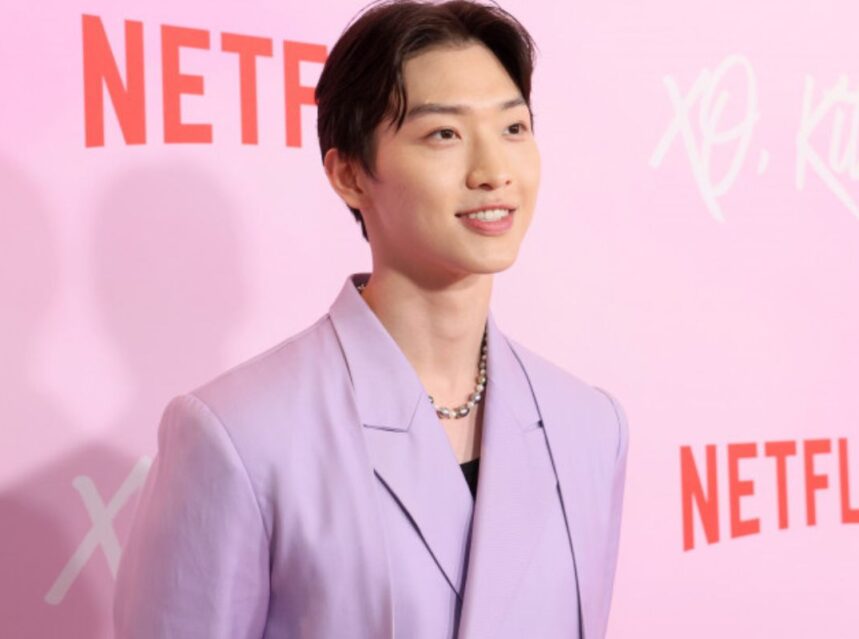 Korean dramas, or Kdramas, have taken the world by storm in recent years. With their outstanding plots, breathtaking sceneries, and talented casts, they have captivated audiences worldwide. 
Among the rising stars in the industry is Sang Heon Lee, who has made a significant impact with his performance in the Netflix series "XO, Kitty."
"XO, Kitty," tells the story of Kitty Song Covey, a half-Asian and half-American woman who moves to Korea in pursuit of rekindling her long-distance relationship with her boyfriend, Dae. 
The series explores the complexities of love and personal emotions, and one of the most beloved characters in the show is Min-Ho, portrayed by Sang Heon Lee.
Sang Heon Lee has brought Min-Ho, the chic and self-obsessed fashionista, to life, captivating viewers with his portrayal. 
Min-Ho believes that Kitty is infatuated with him and even refers to her as his Sasaeng, showcasing his overconfidence and strict skincare routine.
Facts about Sang Heon Lee
Here are 15+ interesting facts about Sang Heon Lee:
Sang Heon Lee is 27 years old, and despite his age, he convincingly portrays a high schooler in the series.

He stands at 5'10", adding to his charm and presence on screen.

In a surprising revelation, it turns out that Gia Kim, who played Yuri Kim in the show, is Sang Heon's real-life sister, making their on-screen chemistry even more natural.

"XO, Kitty" marked Sang Heon's first-ever acting gig, and his performance was met with rave reviews.

During his audition for the role, Sang Heon was incredibly nervous and couldn't eat properly. However, once he landed the role, he celebrated the good news with his family, relieved and excited about the opportunity.

Sang Heon and Gia Kim have different surnames because Gia chose a stage name while Sang Heon decided to keep his birth name.

His Instagram account reached a million followers four days after the series was released, highlighting his growing popularity.

Not only is Sang Heon known for his looks, but he is also gaining recognition for his voice-acting skills.

He loves climbing and enjoys pursuing it in his free time.

Additionally, Sang Heon has a separate Instagram account dedicated to his climbing adventures, showcasing his diverse interests.

Following his success in "XO, Kitty," Sang Heon will appear in the film adaptation of the popular video game "Gran Turismo," expanding his repertoire as an actor.

He was raised in Hong Kong, which influenced his cultural background and perspective.

Sang Heon honed his acting skills by taking drama classes in high school, laying the foundation for his future career.
Before landing his breakthrough acting role, he worked as a background actor, gaining valuable experience in the industry.

When asked to identify one thing he relates to in his character, Min-Ho, Sang Heon mentioned that he shares Min-Ho's loyalty towards his friends.

Sang Heon has completed his mandatory military service, demonstrating his commitment and dedication.

Prior to pursuing acting, he worked at a bar in the United States, showcasing his diverse experiences.

In Korea, he also worked at a barbecue establishment, showcasing his adaptability and work ethic. Sang Heon takes great pride in his culture, which shines through in his performances.
Conclusion
This article shows that Sang Heon Lee is a hardworking, intelligent, good-looking, and immensely talented actor. 
His future in the industry looks promising, and his fans eagerly await more of his performances. 
Some even believe that he has the potential to become a Kpop idol, especially after witnessing his catchy dance reel with his sister. 
Stay tuned for our upcoming article on the dazzling Kim Jisoo next week! Check out OTAKUSMART for more amazing content!