Song Hye Kyo and Han So Hee Back Out From Korean Drama "The Price of Confession"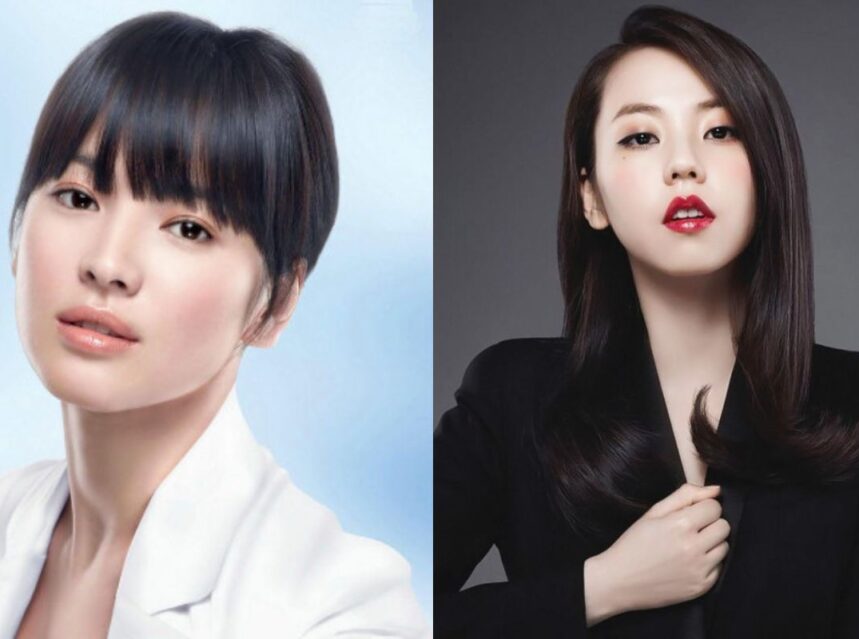 In a whirlwind of unexpected developments, the entertainment industry was shocked when Song Hye Kyo and Han So Hee decided to turn down their roles in the much-anticipated Korean drama series, "The Price of Confession."
Fans eagerly awaiting the on-screen collaboration between these two talented actresses were taken aback by this surprising turn of events, especially considering their earlier confirmation to be part of the project back in March 2023.
The shocking news broke through an exclusive report from News1 on Wednesday, May 17, 2023, revealing that Song Hye Kyo and Han So Hee had chosen to distance themselves from "The Price of Confession."
Their decision stemmed from creative differences between the actresses and the production team, leading to this unexpected departure.
Dark Clouds on The Price of Confession
To compound the disappointment, PD Shim Na Yeon, offered the prestigious director's position in place of Lee Eung Bok, declined the opportunity, further adding to the series of surprises surrounding the drama.
With the sudden twist in casting, netizens and drama enthusiasts found themselves in a state of anticipation, eagerly speculating on the reasons behind this unexpected departure.
The mere prospect of witnessing Song Hye Kyo and Han So Hee's dynamic chemistry on-screen generated buzz among their fans with many looking forward to watching the two actresses on the screen again.
The plot for The Price of Confession
Amidst the commotion, "The Price of Confession" remains an intriguing narrative that revolves around the intertwined lives of two captivating women, Ahn Yoon Su, and Mo Eun. Ahn Yoon Su, a seemingly ordinary teacher leading a peaceful existence, is suddenly thrust into a world of chaos when she becomes entangled in a gripping murder investigation that upends her entire life.
On the flip side, Mo Eun emerges as an enigmatic figure inclined towards antisocial tendencies, causing others to fear her presence. Yet, against all odds, Mo Eun becomes the sole individual who dares to get close to Ahn Yoon Su, their connection woven by fate and circumstance.
As the tale takes unexpected turns behind the scenes, fans and industry insiders eagerly await further updates on the future of "The Price of Confession" and the captivating journey that awaits these two remarkable women.