Rihanna's Net Worth In 2023: The Billion-Dollar Beauty Entrepreneur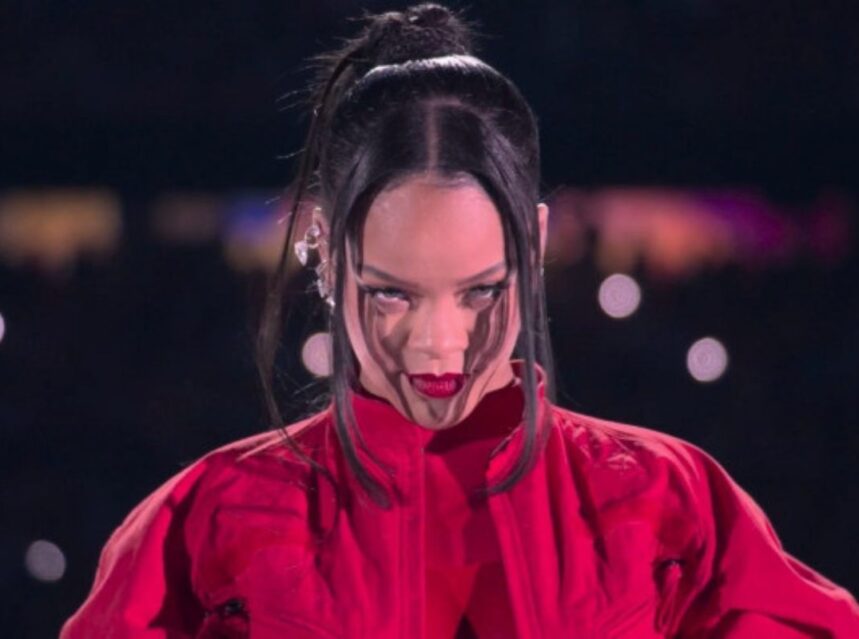 Rihanna's net worth In 2023 is just mind-blowing. After her Super Bowl performance, the 34-year-old pop singer caught some big fish and joined the musical billionaires ranks.
Rihanna, the Barbadian-born singer-songwriter, has forged a formidable reputation in the music world, boasting a string of chart-topping hits.
But, beyond her musical accomplishments, she has also established herself as a trailblazer in the beauty and fashion industries.
Drawing on her mother's experience in cosmetics, Rihanna founded Fenty Beauty, an innovative brand that has revolutionized the beauty market by catering to a diverse range of skin tones.
Fenty Beauty's meteoric rise to success in 2017 is a testament to Rihanna's unwavering commitment to inclusivity and immense popularity among fans.
With a portfolio of products that embrace diversity and offer something for everyone, the brand has garnered a dedicated following and sparked a much-needed conversation about the lack of diversity in the beauty industry.
By leading the charge for inclusivity, Rihanna and Fenty Beauty have set a new standard for the industry and inspired others to follow suit.
Rihanna's net worth In 2023: How much does the pop icon make in 2023?
It's no secret that Rihanna is a multi-talented woman. Not only is she a chart-topping musician, but she's also an astute businesswoman with a keen eye for fashion and beauty.
In recent years, her net worth has soared to new heights, large thanks to the success of her beauty line, Fenty Beauty. In fact, as of 2023, Forbes estimates that Rihanna's net worth is a staggering $1.7 billion, up from $1.4 billion after her electrifying Super Bowl halftime performance.
But Rihanna's Super Bowl appearance wasn't just about showcasing her musical talents. It was also a carefully crafted marketing strategy that demonstrated her business acumen.
Using Fenty Beauty's Invisimatte Blotting Powder on camera, she effectively showed the world how her products work and generated a significant surge in online searches for the brand.
In addition to promoting Fenty Beauty, Rihanna's halftime show also generated massive media buzz for the fashion and beauty brands she was wearing.
Her bold and eye-catching all-red ensemble, which included a Loewe bodysuit, an Alaïa coat, and MMG X Salomon sneakers, generated millions of dollars in mentions and online chatter.
It's clear that Rihanna's success isn't just due to her musical talents but also her incredible business savvy and ability to generate massive media attention.
With her impressive net worth and track record of success, it's safe to say that Rihanna will continue to be a force to be reckoned with in the entertainment and beauty industries for years to come.
Rihanna's net worth In 2023: The fashion queen of 2023
Rihanna's rise as a beauty and fashion mogul is a remarkable tribute to her unwavering dedication to inclusivity.
Her brand has shattered norms in the beauty industry and revolutionized how people perceive beauty and representation.
Rihanna has demonstrated that embracing diversity and inclusivity promotes a positive message and yields profits.
In essence, Rihanna's net worth has skyrocketed recently, not just from her successful music career but also due to her ventures as a beauty and fashion entrepreneur.
Her commitment to diversity and inclusivity has become a beacon of inspiration for countless individuals worldwide.
As Rihanna's brand continues to grow and her influence extends, her impact is destined to reverberate for many years.