BMTH and Sigrid's New Single "Bad Life" Talks About Positivity In Life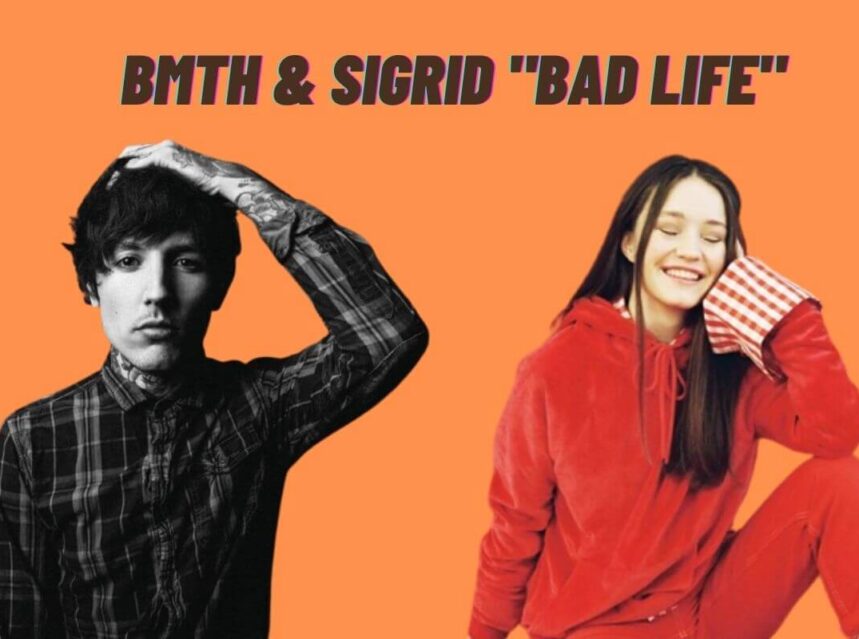 Bring Me The Horizon never misses when it comes to getting on with the feelings. Be it their previous decade metal songs to their melodic albums, the British-boy band gets everything right. Sigrid, a well-known Norwegian singer, is also known for her positive outlook and has a loyal fanbase. The two musicians come together for a song filled with life lessons. 
After BMTH's pop and modern rock music experiments, the group has been collaborating with different artists. The recent collaboration with Machine Gun Kelly for the song "Maybe" also garnered millions of views in a few hours, paving the way to rock music into the mainstream again. 
With "Bad Life," BTMH and Sigrid opt to look at the bright side of things. The lyrics hit home because the world has broken us all down at one point in life or another. The song's motto delivers one important message of perspective. No matter what happens or why, your life is not bad, and maybe it's just a bad day you're having. 
Sigrid, Bring Me The Horizon – Bad Life
The song starts with Sigrid's introduction, and she says-
"Everyone's damaged, 
A little depressed,
Every now and then, we get that feeling in our chests(s)
Some days I'm a loser,
Brush my teeth in the dark,
Head above water
In a swimming pool of sharks."
The video is set in a situation where Sigrid and Oli Skies are left in a broken home that is being destroyed by thunderstorms and flooding. The song indicates the feeling of being alone and surrounded by doubts and questions. Every individual, no matter where they are from, goes through the cycle of feeling pathetic, and the vocalists demonstrate the feeling of hopelessness with their vocal power. 
The camera moves up and down, taking continuous shots of the two individuals who perform their song in one take. 
After Sigrid's intro, and chorus, Oli takes over the second verse, and he says- 
"Everything backward, 
And I'm hanging on, 
But no matter how hard I try, I always 
Come undone
Backed in a corner,
Uncomfortably numb,
Watching myself become a shadow in the sun,
It's hard to find a place to hide, 
When you're running from what's inside,
No matter where you go, there you are,
So tonight I'll go to war with me 
Cause I'm my own worst enemy
And I don't wanna fight anymore."
The song then shifts to both the singers singing the chorus, which is beautiful, by the way, and the song ends with an outro of the chorus mixed with heavy instruments and guitars. As the video ends, we can see Sigrid and Oli singing the song's last words, "it's just a bad day, not a bad life," while facing each other.