Top 5 Tips to Secure Tickets for Any K-Pop Concert (2023)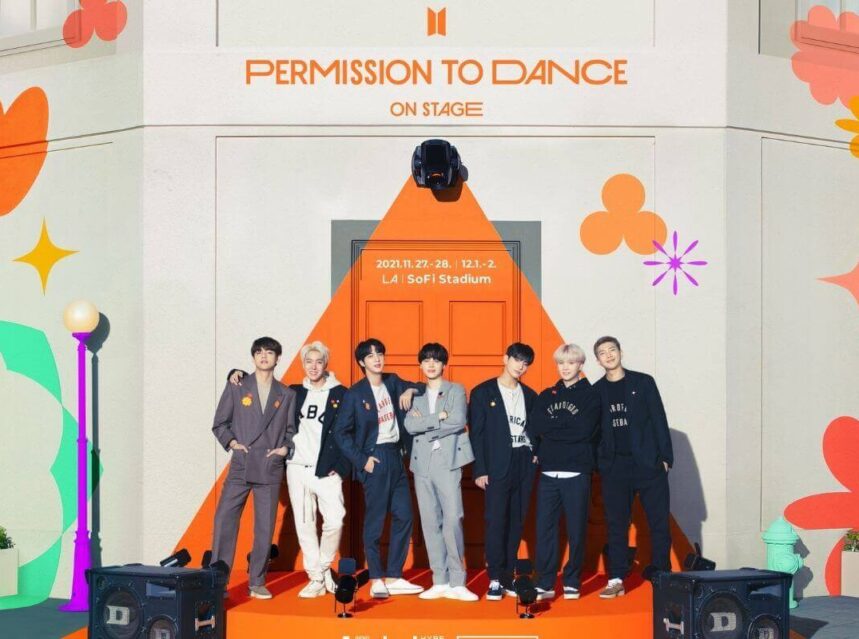 Multiple K-Pop groups have announced their world tour for the next year, but not everyone knows how to secure tickets to see their favorite idols.
Many groups have grown so big that their concerts sell out in less than two minutes. If you're new to K-Pop, navigating the whole concept of ticket purchasing and concert preparation can be difficult.
That's why we came up with the top five tips to secure tickets for any K-Pop concert, including tips coming from frequent concertgoers themselves!
Also Read: Four of the Biggest K-Pop Acts Have Announced World Tours For 2022
The Hallyu wave has been increasingly rising on a global scale, and international fanbases continue to expand, which means the number of opportunities for K-Pop concerts continues to expand as well.
This also means securing concert tickets can be more difficult due to competition against fellow fandom members.
There's also the issue of scalpers buying as many tickets as possible to re-sell at more than twice the original value. It can sound quite easy just to book a ticket, and you're all set, but it's far more difficult, and not all fans are aware of how challenging it can be especially new K-Pop fans. 
As we've moved into the fourth generation of K-Pop, there's a surplus of new fans of varying ages who are not as knowledgeable of how certain systems work as senior fans are. With that, here are the top five tips to secure tickets for any K-pop concert!
Destination Is Important
Before even buying your tickets, you need to get serious about where you're going. Where would you possibly have a better chance at securing tickets that fits into your financial means?
Could you plan a trip to Japan, a country developing policies that criminalize scalping and ticket reselling, that aligns with a concert date of your favorite idol group?
Maybe a trip to the U.S., where most of the tour stops are being held, maximizing your chances of buying a ticket to the destination of your choice? 
The goal is to either be in a country where you can maximize your chances of grabbing at least one ticket or be in a country with policies that give you a fair chance.
Be sure you're within the financial means to buy a concert ticket, book a plane ticket, and afford accommodations such as hotel stay and transportation.
Make a checklist of all the factors that matter most to you concerning the concert locations you desire to attend, and be sure to be realistic about what's possible for you. 
Fan Club Memberships
Take advantage of fan club memberships! Most of the time, you have to pay a fee to become a fan club member, but it's worth it with all the rewards that come with it.
Of course, it does not guarantee that you're going to get a ticket, but the chances are higher.
We asked Reddit users what some of their secrets and tips for buying concert tickets were, and one user mentioned the advantages of fan memberships.
Reddit user, u/antlobo, commented about being a member of BTS's fan club and the membership advantages.
"For BTS [concerts,] having the membership helps to possibly get in the presale for members, but that never guarantees the tickets."
There's not only the advantage of ticket presales but also access to merchandise and special membership-only pricing for events and products. 
ALSO READ: 5 4th Generation Kpop Groups That Are Blowing Up Right Now
Be Technologically Prepared
It's crucial to be sure that your electronic devices are just as prepared as you are when it comes down to buying concert tickets.
It's not just you, but thousands, if not millions, of people in the queue with you waiting to buy tickets.
It's important to prepare every device in your household, whether it's your tablet, laptop, computer, cell phone, or even your smartwatch, to have them all on the same website and be ready to go.
In the same forum, Reddit user u/Radiant-Pineapple-81 gave their tips on preparing for ticket purchasing including:
Saving your credit/debit card information to your account on the website you're purchasing tickets from
Choose a location that grants access to lots of computers and high-speed Wi-Fi, like your university campus or local public library
Prepare multiple electronic devices
If applicable, enter the virtual waiting room of the website 2-3 hours prior to tickets going on sale
You should also ensure your devices are fully charged, or even plugged into a charger the entire time, to avoid your device powering off while purchasing your ticket.
Enlist The Help of Family and Friends
Having a team by your side is a great boost in your chances to buy tickets. You can ask your parents and siblings to use their devices to assist you in beating the queue to get those tickets. You can also ask your friends and colleagues to do the same!
There's also an online concept called 'stan culture, where fans create social media pages dedicated to their favorite idol groups and interact with other dedicated fans on various social media platforms.
With this concept of networking and connections, you can find friends who are in the exact same boat as you and work together to get tickets for each other. If one person beats the queue, they can order multiple tickets for themselves and the friend group, and then the friends just reimburse the buyer.
That way, you get a ticket and attend the concert with your online friends who love the same idol groups that you love!
When you're going head-to-head with thousands of fans to buy at least one ticket, you will need a team backing you up, so having a strong network of connections is important. 
ALSO READ: Top 10 Korean Metal Bands That Doesn't Count As Kpop
Mentally Prepare Yourself
You need to mentally prepare yourself for if you do beat the queue and if you don't. 
If you beat the queue, that's great, but you need to relax. The excitement will hit your body so fast and overwhelm you that time will feel so slow.
You might hit a wall, like a page that is loading for so long, and want to impulsively hit that refresh button that just might send you back to the end of the queue. Be as cool as a cucumber, and stay focused.
Preparing yourself beforehand is best by listening to music, breathing exercises to calm your nerves, and drinking some water.
However, there's also a possibility that you may not beat the queue and lose out on the VIP ticket you wanted or even a general ticket due to selling out. You have to mentally prepare yourself for the possibility of that occurring so that you're not too upset with the outcome. 
If you follow these top five tips, you can possibly maximize your chances of securing a ticket for any K-Pop concert. You can even use these tips for any other type of concert or online ticket sales event. 
With 2022 quickly approaching, so many concerts and tours are being announced now that we have better security and safety measures to fight against the COVID-19 pandemic.
As excited as we all are, we must make sure we know the best way to secure concert tickets so that we can all have the chance to see our favorite idols perform on the stage again. 
Also Read: BTS net worth in 2022-2023?