Top 10 Thriller South Korean Dramas To Watch After Squid Games (2023)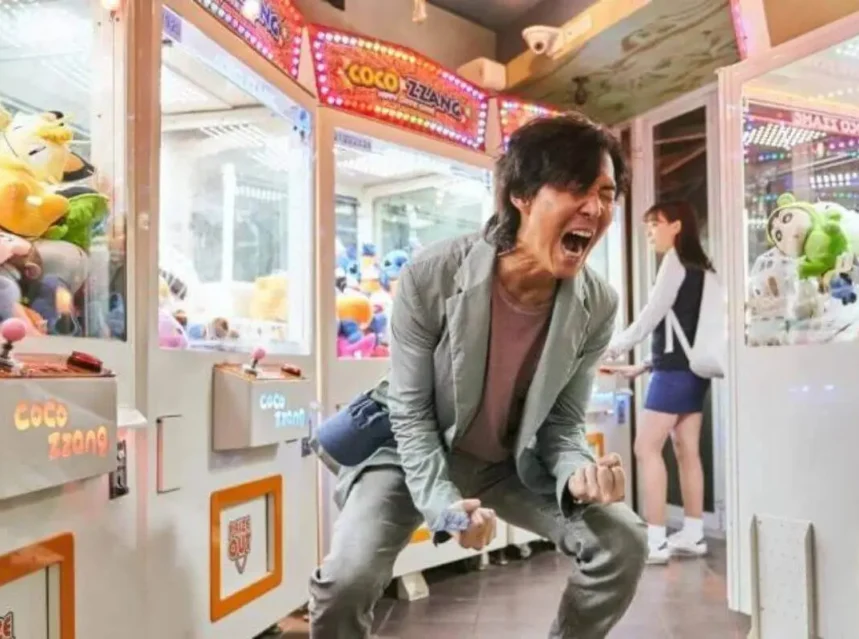 Here's a list of 10 dramas that will keep you hooked with their conscious-altering plot twists. These stories are bound to mess with your brain until you start doubting every character in the story.
The characters are sure to dupe you into a new dimension of your mind. Get ready for some shockingly unexpected cliffhangers waiting for you.
God's Gift: 14 days
TRAILER GOD'S GIFT 14 DAYS
Kim Soo-Hyun is a bereaved, hapless mother whose daughter Han Saet-Byul gets kidnapped and murdered.
Once she gains the incredible skill of travelling back in time, Soo-Hyun is confident to unravel the truth behind the murderer's identity and stop the unfortunate course of events from snatching her daughter away from her all over again.
She time-travels two weeks before her daughter gets killed. Ki Dong-Chan, a private investigator, helps her in this implausible task to free his mentally-ill brother, framed for the murder of his ex-girlfriend.
Mysteries start getting revealed, but things aren't so simple. With each passing second, time is slipping out of their hands. Will they solve everything before 14 days until things repeat themselves?
Liar Game
Liar Game (2014) – Trailer
The story revolves around Nam Da Jung, a sincere woman entangled with problems of the human race, immersed in debt.
She decides to participate in a survival reality show – Liar Game. The Contestants are to outsmart others to survive, and the last one to persist gets a whooping sum of 10 billion won. 
Nam Da Jung, someone with no shades, the only way to achieve this seemingly implausible task is with the help of Ha Woo Jin, an ex-convict who was a former psychology professor.
This series reveals the opportunistic and exploiting society and gives an insight into the human psyche.
Save Me
Save Me (Scripted Trailer) | CJ ENM
Here's another psychological thriller to keep you on the edge of your seats till the very end. Im Sang Mi's parents become despondent when they lose their beloved son.
They get brainwashed to join the dangerous cult Goseonwn. Three years later, Im Sang Mi meets Han Sang Hwan, her former classmate. She asks for help to get rid of the cult.
Sang Hwan and his friends set on a mission to hoax the cult and get her out. But dark secrets await every step they take. Will they ever be able to untangle the mystery on time?
Children Of Nobody
Children of Nobody | Trailer with Eng Subs
Cha Woo Kyung, a child psychologist with a haunting past, soon finds herself entangled in a series of child homicides.
She finds herself caught amidst all child abuse cases and the death of abusive parents. In her mission, she gets help from Kang Ji Hyun and his partner, Jun Soo Young.
Trap
Trap 트랩 Trailer #1 | SUNG DONG IL, LEE SEO JIN
Kang Woo Hyun is a well-known anchor at a broadcasting station.
With a beautiful family and a successful career, his life is exceptional. One day, he goes on a trip with his family, and his life takes an unexpected turn.
Despite an auspicious beginning, the trip shifts into a series of misery as they fall prey to a huntsman's evil plot.
Detective Go Dong Kook investigates the case, and the more they come close to solving the mystery, the more it gets twisted.
Strangers From Hell
https://www.youtube.com/watch?v=aSP__swZhL0
Strangers From Hell talks about the story of Jang Woo, a country boy who moves to Seoul for a job.
With the paltry sum of money, he chooses to live in a cheap hostel called Eden Studio. Crowded by weird people, he mates with Seo Moon, a handsome dentist.
Creepy things continue to haunt Jang Woo, and he starts fearing for his life. Get ready for some spine-chilling plot to experience a psychedelic state of mind.
365: Repeat The Year
[365: Repeat the YearㅣTeaser Trailer 2] "I'll give you a chance to go back to the past"
Based on Time travel, this story revolves around Hyeong Ju, a crime detective, Ga Hyeon, a webcomic author, and ten other people who get the privilege to travel back in time to make things better for themselves.
But they soon find themselves caught in an enigmatic course of events. Will they be able to save themselves from the trap set to threaten their future?
Kingdom
Kingdom | Official Trailer [HD] | Netflix
This series is a political horror thriller based on the manga – Kingdom Of Gods. The story traces back to Korea's Joseon dynasty.
It unravels the mystery of the insidious, deadly trap of plague that breathes new life into dead people only to turn them into blood-thirsty monsters.
Alongside Prince Lee Chang amidst his struggle to unfold the political conspiracy and rumors behind King of Joseon's death.
With all this happening, Will the prince is able to save his province and stop the further dissemination of the disease, or would he succumb to the atrocious cruelties of politics?
The Penthouse: 2020
[The PenthouseㅣTeaser Trailer] "I'm willing to sell my soul to let you live here"
This series is undoubtedly an amalgam of thriller, crime, and revenge all in the same basket.
The production has telecasted three seasons of the show, and it has kept the viewers wondering whether they are going to release the fourth season towards the end of this year.
But there is a faint glimpse of hope.
The story displays the thirst for power among the wealthy families living in the same building named Hera Palace. Each character has a dark, hidden secret.
If it wasn't complicated enough, the story gets even more entangled with the death of a mysterious girl at a party held in Hera's palace.
The residents try to cover up the truth to save their so-called image. They can't help but suspect each other of the murder. This show is sure to keep you hooked up with its beguiling plot.
Squid Game
Squid Game | Official Trailer | Netflix [ENG SUB]
The name is enough to keep you visualizing the story.
Four sixty-five ill-fated people participate in a survival contest.
The last one to survive gets a whopping amount of 45.6 billion won. Unaware of what's waiting for them in the game, they become a part of it. Death besets the contestants the very moment one loses the first game.
Each people dying adds more money to the pre-decided prize money. Seong Gi-hun and a few others form a pact and sustain the game twists.
Also Read: