Recap on Brain Works Episode 12: A New Couple!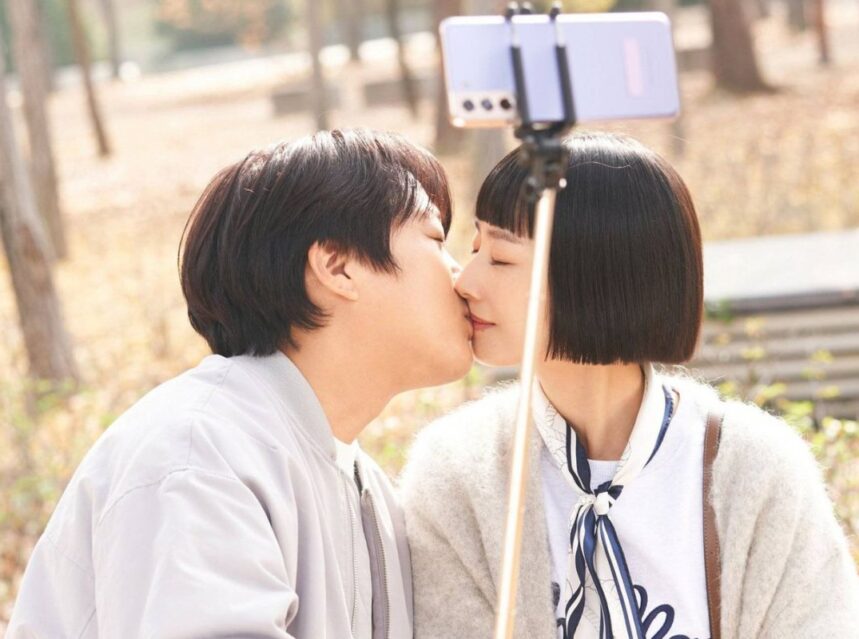 Cases take a backseat as we change our focus to our characters and their love lives instead. Just as things were going well for our detective and his lovely girlfriend, a curve ball gets thrown their way. One they can't readily get over.
Brain Works episode 12: Our neuroscientist deals with the aftermath of his shocking reveal
Picking up where we left off, Ha-Ru surprises everyone with the shocking truth of having psychopathic traits. 
It isn't like Hwang doesn't expect it. Instead of the mental illness trope, the attorney continues with an unreasonable excuse that the guard has turned out like that because of his alcoholic mother. 
While Ha-Ru could lead a successful life because of being born into a wealthy family. But is there a more tragic experience than losing one's parents at a young age?
Yes, Ha-Ru was born into a better family. But his life wasn't a bed of roses as he lost his parents when he was six, which left him with a trauma severe enough to erase his memories.
Even when the attorney goes with the ridiculous excuse of the guard dealing with criminals all the time, which might have turned on his psychopathic genes, Ha-Ru argues that he never thought of murdering anyone, even when he was almost strangled by a criminal before.
A shocking revelation and a swarm of reporters go hand in hand. Still, our neuroscientist wouldn't have started it had he been afraid of the aftermath.
Confident, Ha-Ru answers the reporters' questions, knocking them dead. 
It is funny how Myung-Se gets scared when Ha-Ru argues that if he wanted to kill someone, the one who got him fired would have been the first on the list.
Aside from their bickering, Myung-Se takes Ha-Ru's side in the face of those annoying people who gossip about him. 
Actually, not only Myung-Se but Se-Jung as well take Ha-Ru's side. Ha-Ru isn't alone anymore, like at the beginning of the drama. Now, he has a team that has his back.
Brain Works episode 12: A stumbling block in the way of our new couple
We don't get a new case this time, but our team still gets busy with the sudden change of character of Myung-Se's ex-wife, Mo-ran. 
She used to fall for handsome guys at the speed of light. However, nowadays, she uncharacteristically feels nothing even after holding Ha-Ru's hands (she is the one who insists on doing that experiment). 
Could it be something related to her brain, like what had happened to Se-Jung?
When asked about the medications she takes, Mo-ran tells Ha-Ru about the weight loss pills she started taking after giving birth, which also happens to be around the same time her new personality was activated. 
Seeing Mo-ran's transformation, Se-Jung feels uneasy that Myung-Se might get back to his ex-wife now that Mo-ran has returned to how she was in the past.
Despite her worries, our new couple goes on a sweet date where they do everything they have wanted to do after getting a partner, walking hand in hand, eating noodles, taking cute pictures, and making a heart around their initials with falling leaves. 
Before their date ends, Se-Jung tells Myung-Se that the only thing she wants from him is not to break up with her. And if that isn't a sign of danger approaching their way, then the falling-leaves heart getting swept away by wind for sure is.
[contact-form][contact-field label="Name" type="name" required="true" /][contact-field label="Email" type="email" required="true" /][contact-field label="Website" type="url" /][contact-field label="Message" type="textarea" /][/contact-form]
Brain Works episode 12: Our new couple hesitates about their relationship
For the next few days, Myung-Se keeps grinning from ear to ear and doesn't seem to feel the slightest pain. As Ha-Ru describes it, Myung-Se's brain is in love. 
But unfortunately, it isn't long before that smiling face of Myung-Se changes into a hesitant one. An analysis of Mo-ran's weight loss pills reveals she went around cheating on Myung-Se as a side effect of that medicine. 
It is a medical accident of sorts.
Now, Mo-ran is clingy to Myung-Se, asking him to forgive her and get back together, at least for their daughter's sake. 
And it doesn't help Myung-Se's situation when their daughter, Yi-Na, tells him she is all in for them getting together. 
We also get funny snippets about how Myung-Se's and Mo-ran's relationship started. In their youth days, they used to work at the same restaurant.
One day while doing the dishes, Myung-Se accidentally touches Mo-Ran's hand. 
Thus, a back-then conservative Mo-ran asks him to take responsibility. Love stories usually bore Ha-Ru to tears. But unlike usual, he finds this one entertaining.
Se-Jung doesn't feel the same way, though. Instead, her anxiety increases by the day. 
When she confronts Mo-ran about being clingy to Myung-Se despite having a girlfriend, Mo-ran begs Se-Jung to let go of Myung-Se so they can get back together, claiming that Se-Jung is only experiencing some fleeting feelings.
Brain Works episode 12: A heartbreaking camping trip
For all Myung-Se's attempts to reassure Se-Jung of his feelings toward her, Se-Jung can't help but keep thinking about Mo-Ran's words. 
Is what she feels toward Myung-Se true love, or is it just a side-effect of her past head injury?
When Se-Jung shows up for their long-awaited camping trip, she has already decided. 
She lies to Myung-Se about going on a blind date with a better-fitting suitor, asking him to break up. 
But the tears in Myung-Se's eyes and how Se-Jung bursts into tears after leaving suggest that what they feel toward each other is true love, not just some fleeting feelings.
After experiencing the ecstasy of a brain in love, Myung-Se is now showing symptoms of a brain experiencing a tragic breakup. 
Myung-Se's heartbroken state is so bad that Ha-Ru joins him for drinks without Myung-Se begging him to do so.
This time we got a much lighter-toned episode, but it is just the calm before the storm that awaits us next week. 
Not only does Hwang keep scheming in secret to get Ha-Ru, but we also end the episode on a startling note with Yi-Na bloody-handed and the body of her dead friend lying beside her. 
We have to wait until next week to get the details about that incident and what brain condition we are getting this time.