BTS or Bangtan Sonyeondan which literally means 'Bulletproof Boy Scouts' and just like their name they have broken free from all kinds of stereotypes and has provided us with a bunch of meaningful songs all these years.
Their huge discography starting from 'No More Dream' to 'Permission to Dance' has never failed to amaze us.
After 'Butter' which was released on May 21, 2021, BTS surprised us with 'Permission To Dance,' yet another refreshing summer song on 9th July which is also the 8th anniversary of the group's fanbase ARMY.
BTS (방탄소년단) 'Permission to Dance' Official MV
The 'Permission To Dance' music video itself contains a lot of messages and a few clues which we are about to find out:
1) 'Butter' Reference
The 'Butter' music video ended with J-Hope eating butter and the music video for 'Permission To Dance' starts with a waitress holding a plate of pancakes with butter on top. Not only this but ARMYS also started relating the waitress with the girl representing ARMY in TinyTan universe. Also some lyrics with the same meaning were present in both the MVs.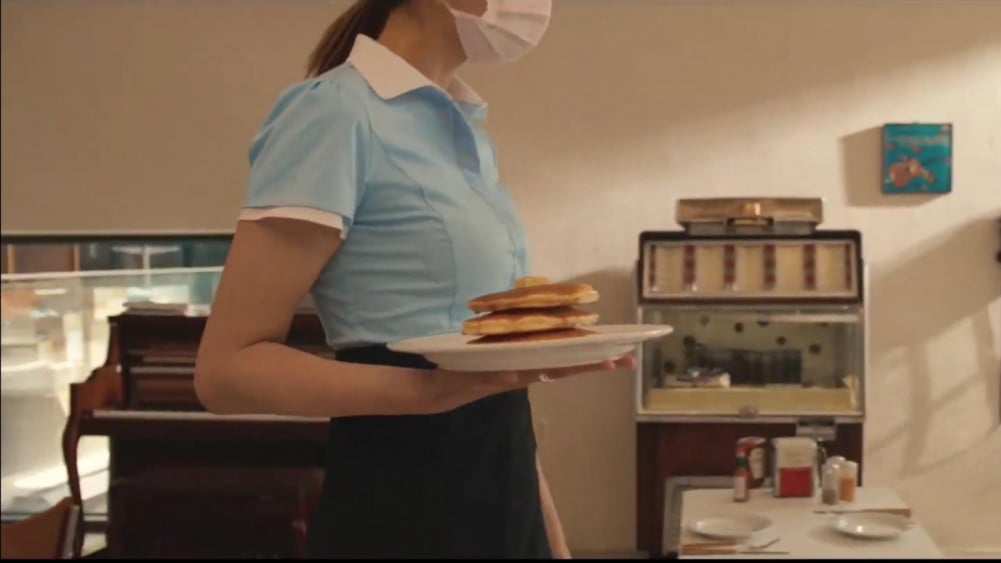 2) Purple Balloons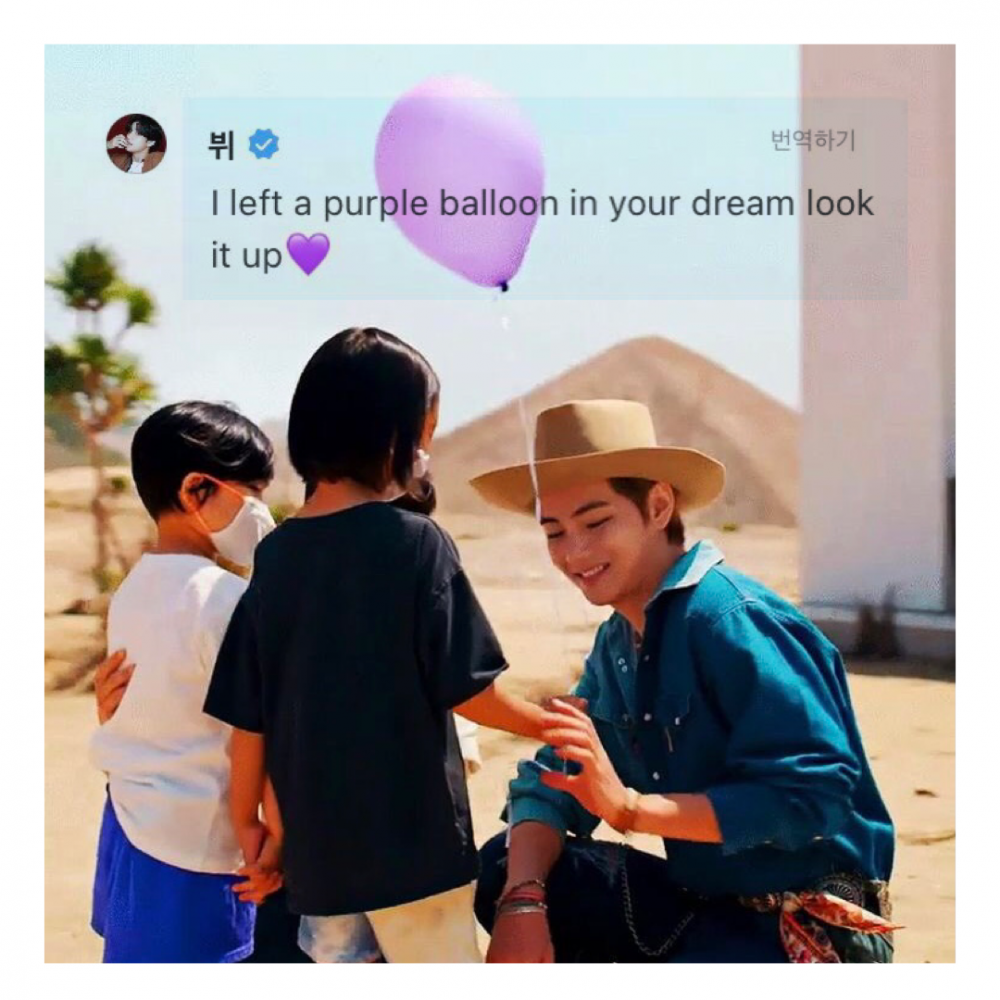 Purple is the official color of the fandom and holds important place in the hearts of the fans. V introduced us with the term "Borahae" or "I Purple You" and explained "Purple is the last color of the rainbow colors. Purple means I will trust and love you for a long time."
In the music video, purple balloons have been shown to 'signal the end of COVID-19'.
3) Different Professions
BTS' recent releases like "Life Goes On" and "Butter" aimed at   encouraging everyone in this fight against the pandemic. In the music video of "Permission To Dance", they highlighted people from different professions who suffered greatly due to COVID-19.
4) Use of Sign Language
"Permission to Dance" presented us with diversity which was great   to see. But what surprised everyone was the use of sign language in their dance choreography.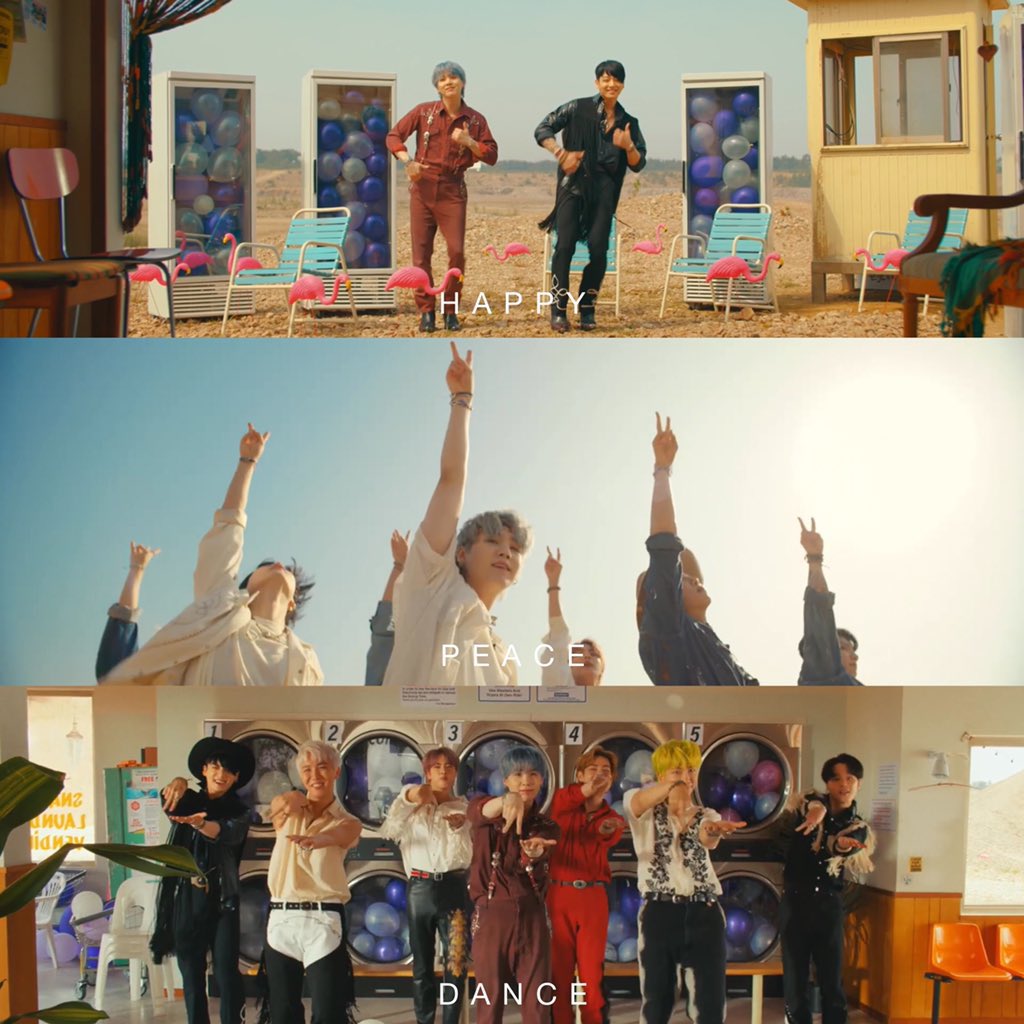 The sign language for the dance simply meant 'fun', 'dance' and 'peace'. This simple gesture touched the hearts of everyone.
5) Child Trainee
 In the MV, we could see three students wearing school uniforms. The teenage boy in the video is Leo from Trainee A which is an upcoming HYBE boy group.
6) Maybe a World Tour
BTS is yet again leaving us with clues and this time it may be hinting at a world tour, especially with J-Hope standing near the city signs and pointing toward them. We can also see Suga holding a newspaper in the teaser with yet another message.
"Life Goes On" to "Permission To Dance" have shown us the journey from being in isolation to coming together to celebrate our victory against COVID-19. This is yet another way of them hinting for a world tour.
BTS never fails us to come up with amazing songs with deep lyrics. After 'Butter' which stayed on the Billboard Hot 100 at 1st position for over 7 weeks, "Permission To Dance" replaced it to become number 1.
So don't forget to check out the song and look for the clues as well. Also TXT or Tomorrow By Together, another group under HYBE, is making yet another comeback with the name 'The Chaos Chapter: Flight or Escape' on 17th August 2021.
TXT (투모로우바이투게더) The Chaos Chapter: FIGHT OR ESCAPE
So, do not forget to stay tuned for more updates!!
Read more BTS here:
HYBE, The Music Label behind BTS Is Coming To India Soon