Angel Olsen Confirms She Is Gay In Her New Instagram Post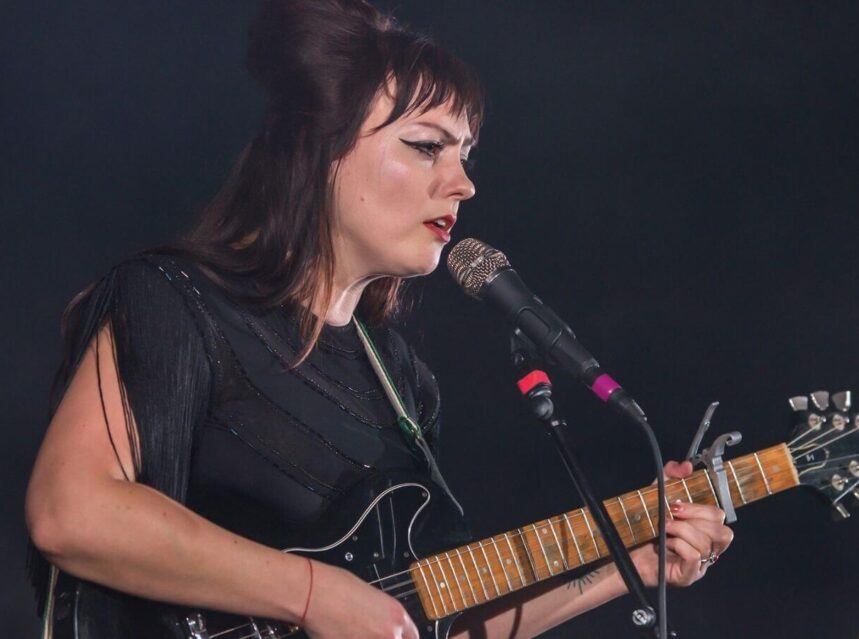 After Lil Nas X, another artist who recently shared an insight into their sexuality is the American singer-songwriter, Angel Olsen. She recently confirmed her sexuality as gay.
Last Friday, Angel shared an Instagram post with the caption "My beau, I'm gay."
Along with the post, the 34-year-old singer added a bunch of photos, including tattoos, a photo of her partner, a loafer, and a strangely satisfying bear statue.
Who is Angel Olsen?
Angel Olsen is an American singer-songwriter that fame gained in 2016. She continues to be an influential icon with her neo-folk style of music and a reputation in the underground pop music scene.
Angel had a rough start, talking about growing up without parents or living with addictions and drugs. Born on January 22, 1987, in St. Louis, Missouri, young Angel was adopted into a foster family at three, and she quickly started descending towards becoming a pop star.
After performing at various venues and stages, she was finally signed under the independent music label Jagjaguwar and released her first EP, Strange Cacti.
Angel Olsen shares the post about being gay
Earlier, Angel's partner, Adele Thibodeaux, shared photos with Angel clicked from back in December, where the couple can be seen sharing a relaxing moment in the sun.
Thibodeaux is known as the accredited writer for the HBO series "High Maintenance."
Below is the post shared by Variety explaining the current situation about Angel sexuality in her recent post.
Angel fans already shared their thoughts about her being gay back in 2019, where a New York Times Magazine shared an overview of Angel likes and how she highlighted the interest in her sexual identity with her fans and the LGBTQ Community.
Angel Olsen career
Olsen started music very young, and she gained recognition in the indie scene with her songs "Acrobat", "High & Wild", "Sister", and her rock and roll classic "Shut Up Kiss Me." Below is a list of Angel's most notable works starting from her EP, Strange Cacti.
Strange Cacti song list
My Women Song list
All Mirrors song list
If you are looking for all the songs by Angel Olsen, you can visit the Spotify link below or you can directly play the song inside this webpage.
All songs by Angel Olsen
Over the years, the amount of artists who've claimed different sexuality has increased. The biggest news regarding this matter was Lil Nas X's story about being gay. And now more artists are following their hearts and opening up to their fans about sexual orientation and representation in the LGBTQ community.