June 2021 Comebacks That You Should Not Miss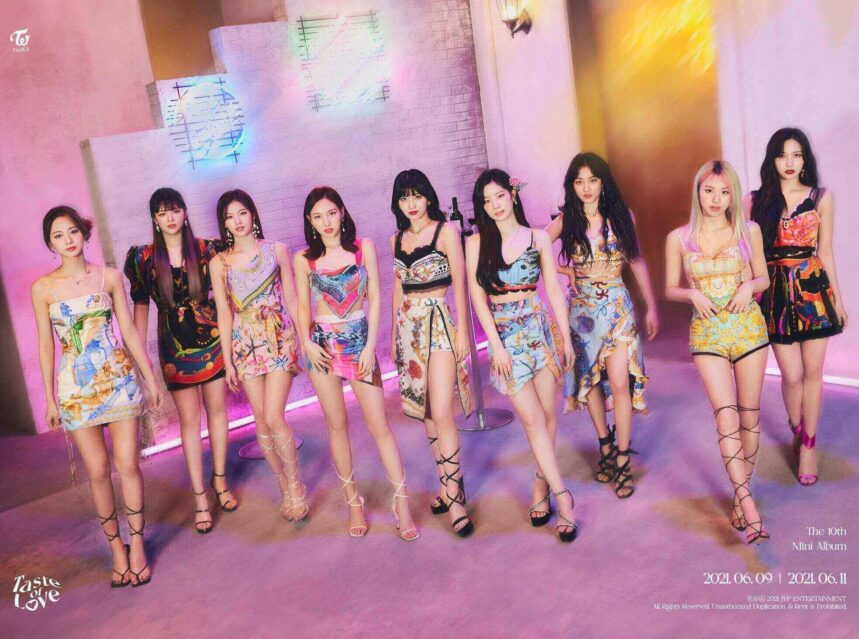 June has been an exciting summer month with lots of K-pop comebacks which you definitely should check out because you would not like to miss any of them. The comebacks are filled with cool summery vibes which you will definitely enjoy.
JUNE 1 – MONSTAX : One Of A Kind
MONSTA X (몬스타엑스) – 'One Of A Kind' Preview
The six-member boy band made a comeback with their 9th mini-album. One Of A Kind consists of a total of seven songs including 'GAMBLER' which is the title track. The other six songs are: 'Heaven', 'Addicted', 'Secrets', 'BEBE', 'Rotate', and a Korean version of the group's 2019 Japanese track 'Living' It Up'.
JUNE 2 – MAMAMOO : WAW
[MV] 마마무 (MAMAMOO) – Where Are We Now
WAW is MAMAMOO's eleventh mini-album. The album forms a part of a wider three-part series to coincide with their 7th anniversary. This album is a special entry in the RBW Entertainment act's discography which celebrates the group's journey over the last seven years.
This album has 'Where Are We', a ballad, as the title track. The rest of the tracks are: 'Another Day', 'A Memory for Life' and 'Destiny Pt. 2'.
JUNE 7 – EXO : DON'T FIGHT THE FEELING
EXO 엑소 'Don't fight the feeling' MV
EXO finally returned to the K-pop scene as a full group after one year and a half years. Due to military enlistment one after another, a full comeback became complicated but after Xiumin and D.O. return from the military, the group made a comeback with this special album.
Other than the title track, there are four more songs which are: 'Paradise', 'No Matter', 'Runaway' and 'Just as Usual'.
JUNE 9 – TWICE : TASTE OF LOVE
TWICE "Taste of Love" Album Sneak Peek
The Nine-member K-pop girl group Twice has been around for more than a half-decade and brought us multiple albums and for sure this album will not disappoint at all. The summery cool vibe of the title track 'Alcohol-Free' draws you towards it and makes you feel relaxed.
The b-sides are written by the members as well. 'First Time' by Jihyo, 'Scandal' and 'SOS' by Dahyun, 'Conversation' by Sana, and 'Baby Blue Love' by Nayeon are the remaining five tracks.
JUNE 18 – SEVENTEEN : YOUR CHOICE
SEVENTEEN (세븐틴) 8th Mini Album 'Your Choice' Concept Trailer : I dream of love
Your Choice is the eighth mini-album of this thirteen-member group. It is a part of SEVENTEEN's "Power of Love" project which explores the idea of love. 'Ready to Love' serves as the title track for this album.
The tracklisting is as follows: 'Heaven's Cloud', 'Ready to love' (title track), 'Anyone', 'GAM3 BO1', 'Wave' and 'Same dream, same mind, same night'.
JUNE 28 – LOONA : "&"
[Trailer] 이달의 소녀 (LOONA) "&3"
Loona, the twelve member girl group, is back with their fourth mini-album after eight months. This comeback marks the return of the group leader HaSeul, who went on a two-year hiatus due to personal matters. The album contains seven songs with 'PTT (Paint The Town)' as the title track and the rest are: '& (And)', 'WOW', 'Be Honest', 'Dance On My Own', 'A Different Night' and 'U R'.
JUNE 28 – NCT DREAM : HELLO FUTURE
NCT DREAM 엔시티 드림 'Hello Future' MV
Hello Future is the group's first repackaged album which consists of ten songs from their first full-length album 'Hot Sauce' and three additional songs 'Hello Future', 'Life is still going on' and 'Bungee' with 'Hello Future' being the title track with a bright summery vibe to it.
While enjoying these comebacks also look forward to July as BTS, the biggest boy band, said to make a comeback with the Japanese album Map of the Soul: 7 'The Journey' on 9th July.