The "Reincarnated as a Sword" or "Tensei Shitara Ken Deshita" is getting an anime adaptation. News is confirmed by their official Twitter account. And also it published to cover of 12th volume of the Light Novel. The release date and any other details are not revealed yet.
There is one visual release by their Twitter account to confirm the news. Three more illustrations drew in the celebration of getting anime. These illustrations were made by Light Novel illustrators of Reincarnated as a Sword. You can see them below: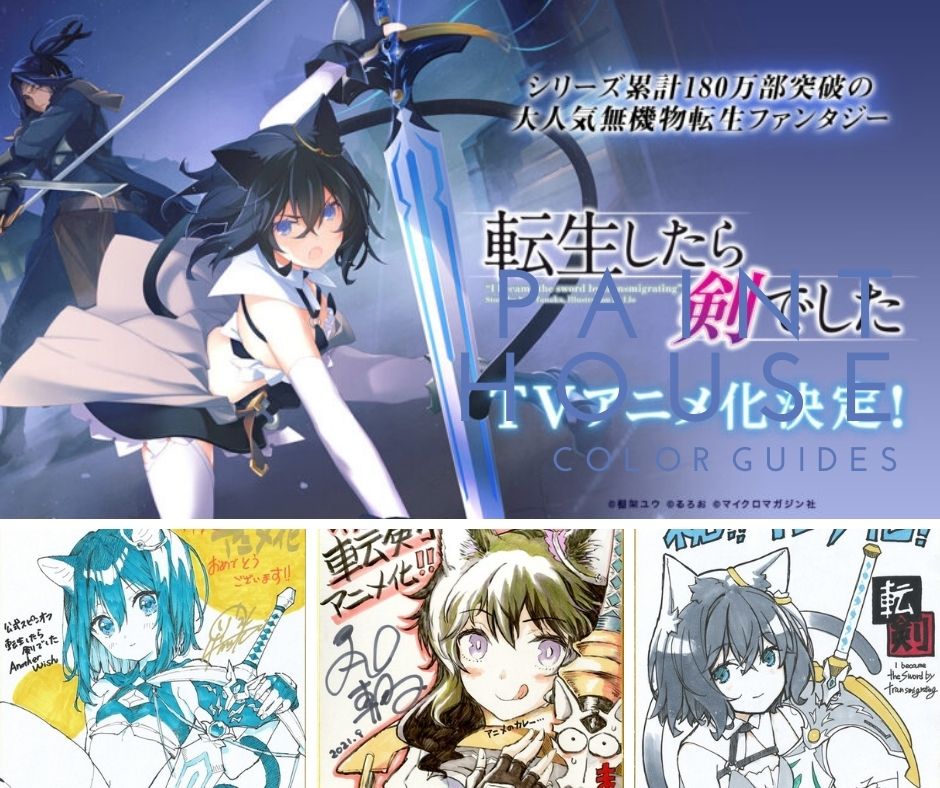 Reincarnated as a Sword is first published on a personal website in 2015 – not in any publication. But soon in 2016, the Gentosha (publishing house) buy the rights to this light novel. And then start printing it on his own Gentosha's Denshi Birz website. And 2019 starts releasing its first issue in North America.
The company describes the manga:
In a world where the black cat tribe is facing a terrible fate. They were killed and tortured to death without any reason. Fran – a twelve-year-old beast girl and member of the black cate tribe sharing a similar fate. But one day she was saved by a sword.
That's not any normal sward, it was a man who is reincarnated as a sentient weapon. The fact is he has all memories of his previous life. That reincarnated sword saves that girl from slavery and makes a team. Now, Fran is the wielder of that sword and they want to become stronger. And the reason behind his existence in this world.
The journey begins from here!

Isekai anime is quite popular among anime watchers. And Reincarnated as a Sword is comes with a different concept where is MC is not a human but a Sword. How far they will go? How does he communicate with his wielder? And pretty much more…
The source of this information:
1. Blog by Anime News Network
2. Their official Twitter account.
3. Image source: Animet Times